Pro and higher plans have the ability to encrypt specific field data so that the only way to view this data is by logging into your account and view via the Data Manager. Any data collected via Encrypted fields will not be displayed in notification emails or data exports. You can encrypt a chosen field via the Form Builder as noted in the screen shot below.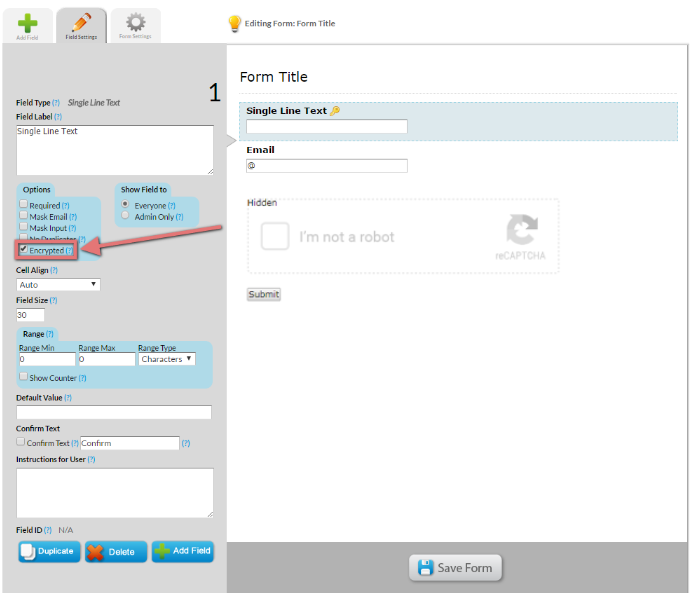 Please be aware that:
A field cannot be encrypted after saving the form. It needs to be encrypted immediately after the field is added to the form. Alternatively, you can duplicate the field, and then encrypt the duplicated field.
You are allowed a maximum of 5 encrypted fields per form.
Once you encrypt a field, you CANNOT remove the encryption later.
Encrypted fields are NOT sent in notification emails (because emails are not secure).
Encrypted fields CANNOT be searched/filtered in the Data Manager -- only viewed.