YouCanBook.me offers simple online scheduling. It allows customer booking straight into your calendar. If you're looking to embed YouCanBook.me calendar to your form, please follow the steps given below:
Login to your YouCanBook.me dashboard. 
Once logged in, you can create a new booking profile or use an existing one. 

    2. Make sure your profile is 'online'. Hit the embed button to get embed code. 

    3. Click 'copy to clipboard' button on the next page to copy the embed code to your clipboard.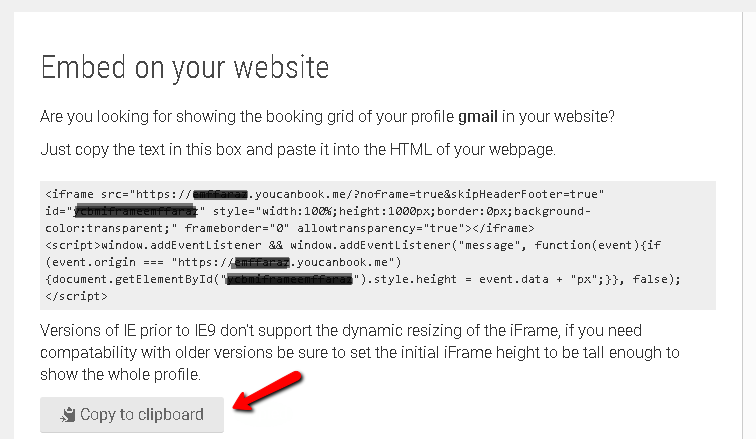 Now that we've the embed code copied to our clipboard, we're ready to paste it in our form where we want this calendar to appear. The next series of steps will guide you with that.
    4) Login to your emailmeform account and edit the form where you want to embed this calendar
    5) Add a section break  field to your form and click on it to see its settings. 
    6) Paste the embed code that we've copied in step 3 under instructions for user box.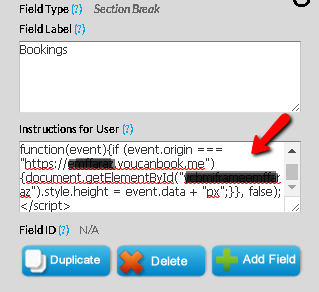 Finally, save your form for the changes to take affect. This is how it's going to look like in the end.