The easiest way to share your form with the form submitters, is to send the form URL via email by following the instructions provided below:

1. Login into your EmailMeForm account. You will be taken to the Form Manager.

Click on 'Options' on the form you wish to share, and then select "Code"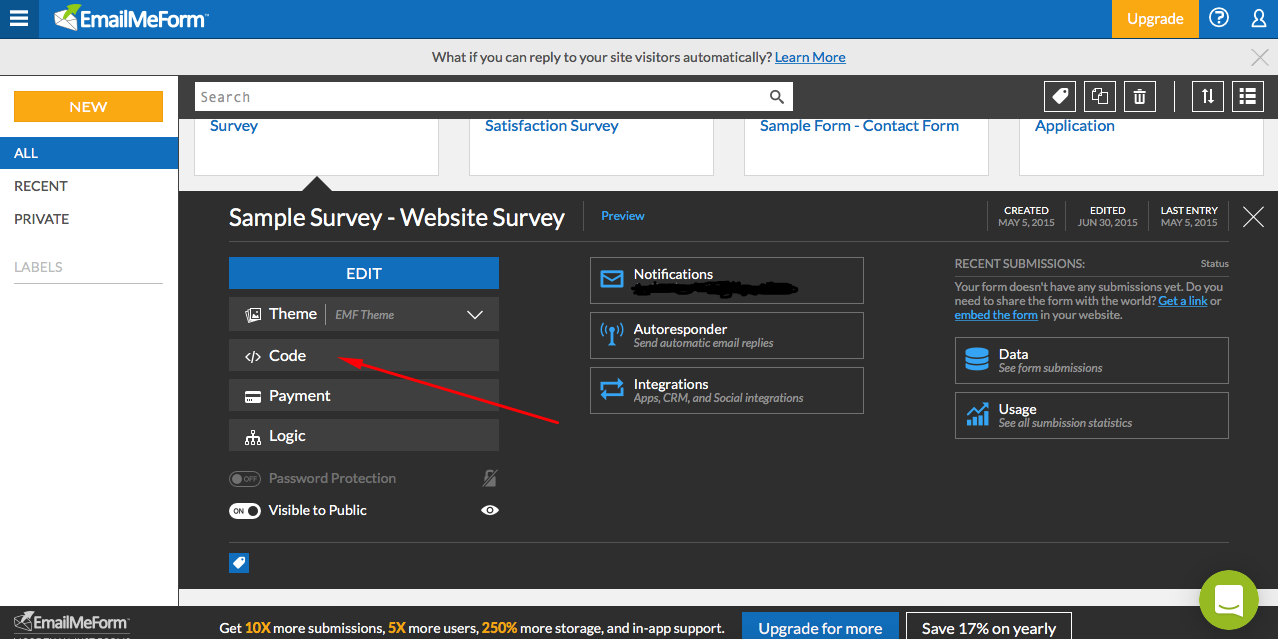 2. On the "Share" page, there are multiple options provided under the link section. Please select one of the provided options:

a. URL
b. Simple Link
c. Button
d. Pop-up Link
e. Lightbox Link

3. Click "Copy" under the link box. Please see the screenshot for reference.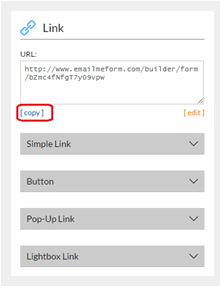 4. Paste the link in your email