To help display HIPAA Compliance, users of enabled HIPAA Compliance features have the HIPAA logo on their forms by default. But if you need the HIPAA badge shown or removed, please follow the steps below.
Option 1: Only your current form will have no HIPAA Compliance badge.
1. Create a new form.
2. On the form builder, click the form settings.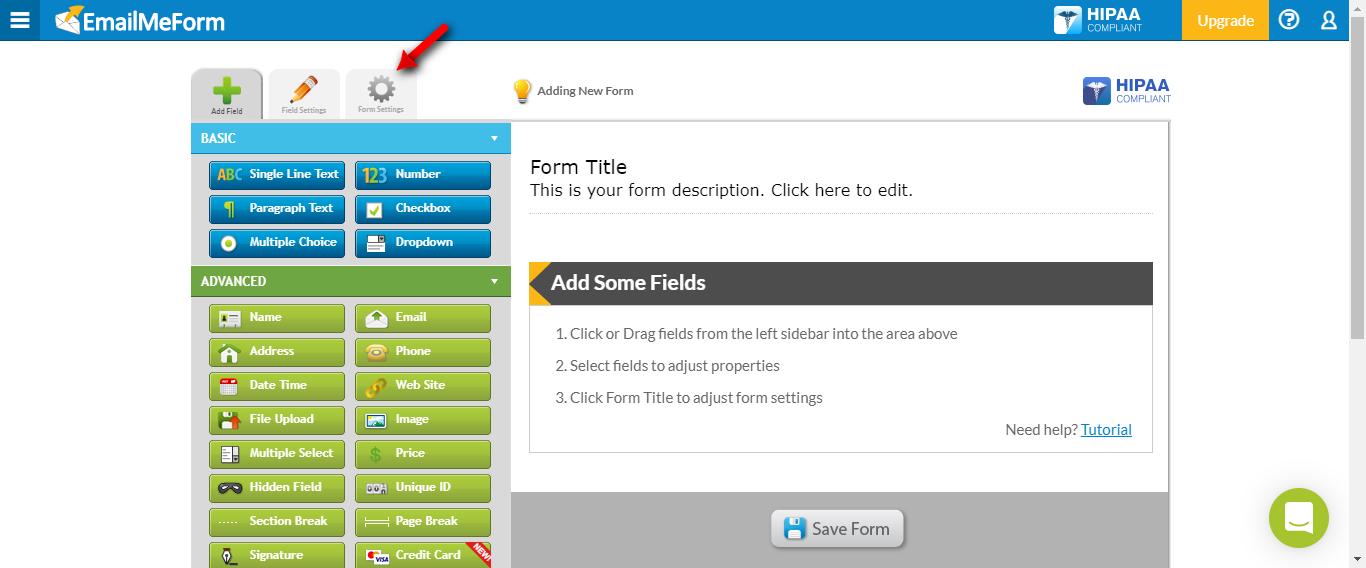 3. "Show HIPAA logo" is checked by default. Uncheck this to remove the HIPAA Compliance badge displayed on your form.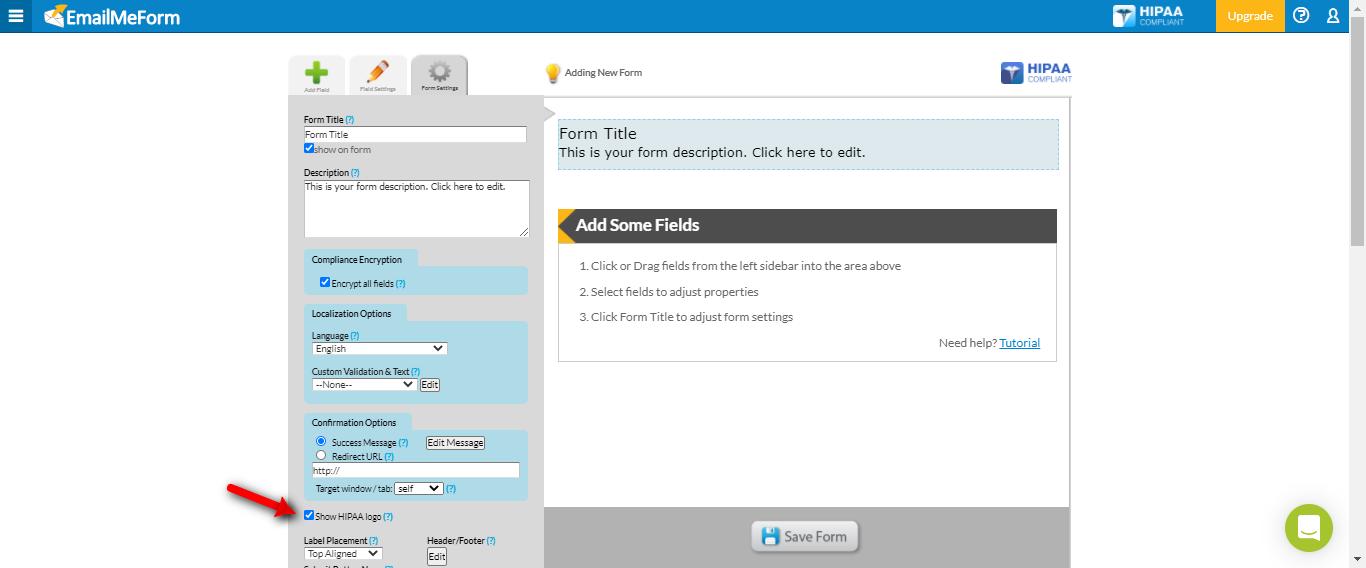 Option 2: This will disable the HIPAA Compliance badge to be displayed on all your forms.
1. Hover over the human icon on the top right of the grid. Click the user to go to the User's Page.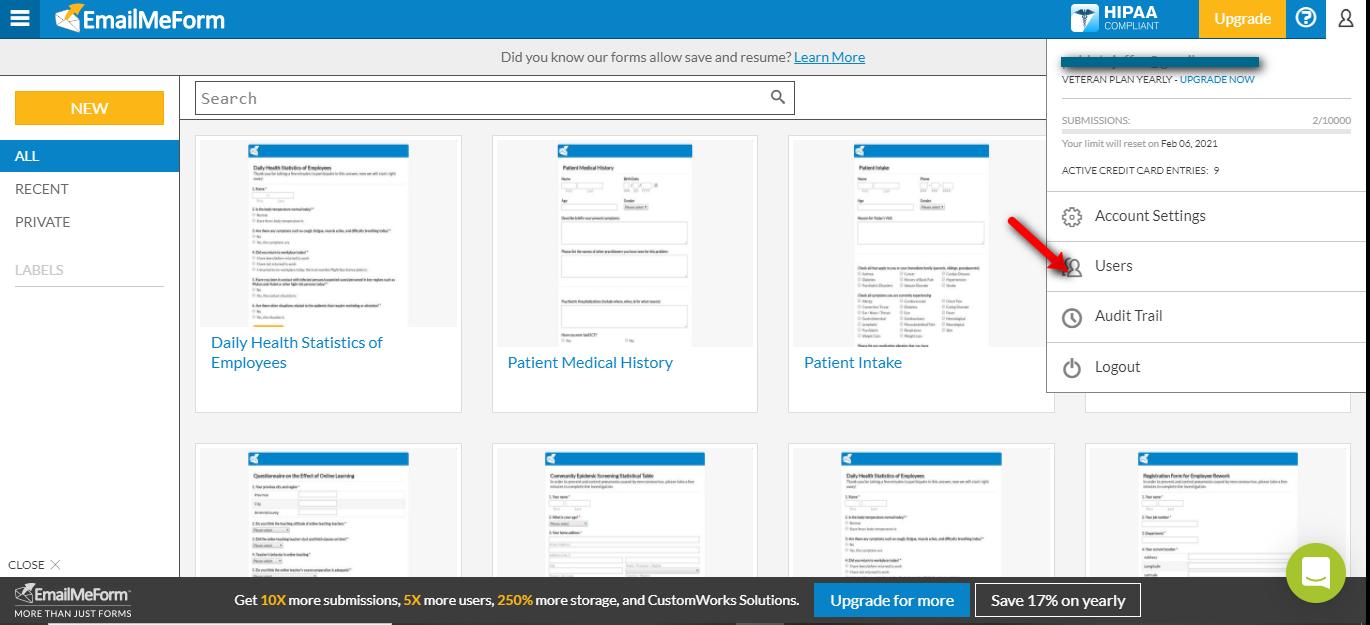 2. Disable the HIPAA compliance feature.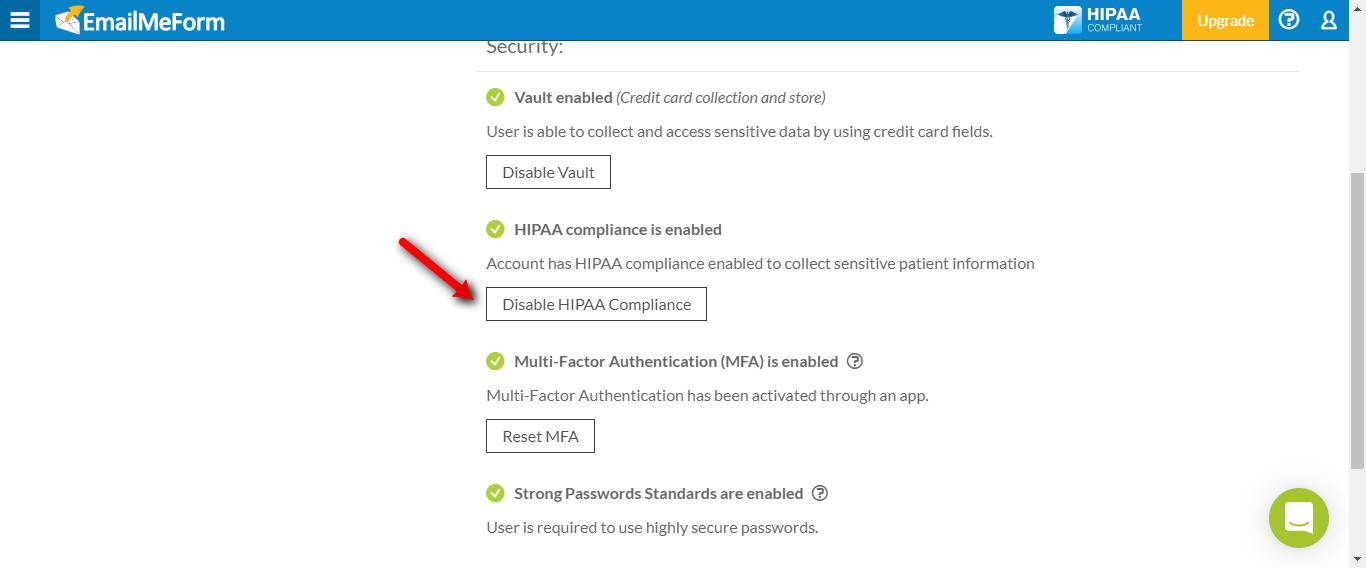 Note: Templates show no HIPAA Compliance badge by default. Follow Option 1 if you wish to add the logo.