To integrate your form or survey with Google Sheets, login to your account on emailmeform.com, and then click on "Options" for your form: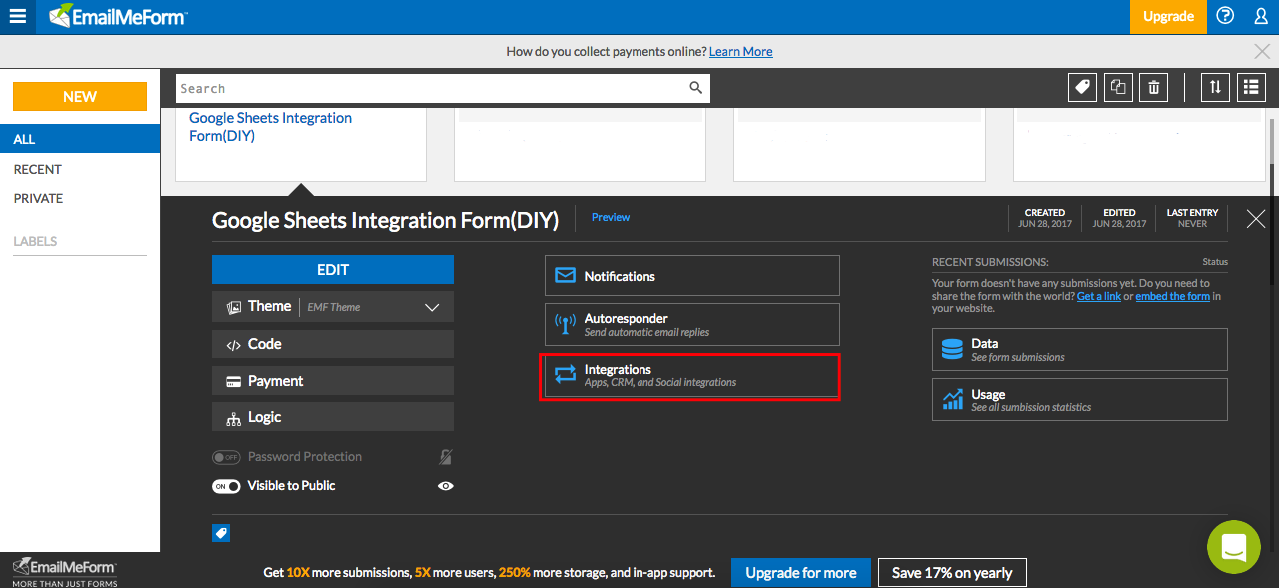 Once there, click on "Integrations", this will take you to the DIY(Do it Yourself)integrations screen: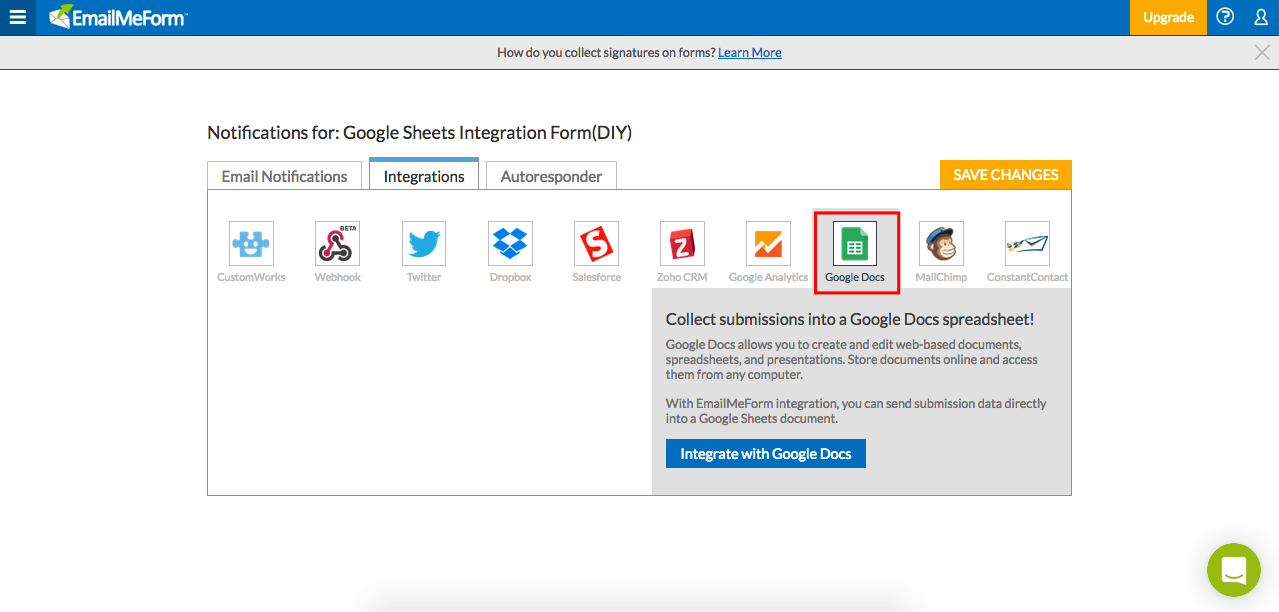 From here, be sure to click on the "Google Docs" icon and then select "Integrate with Google Docs". This will bring up either one of two options. If you're not signed into your Google Account, you will get the following screen: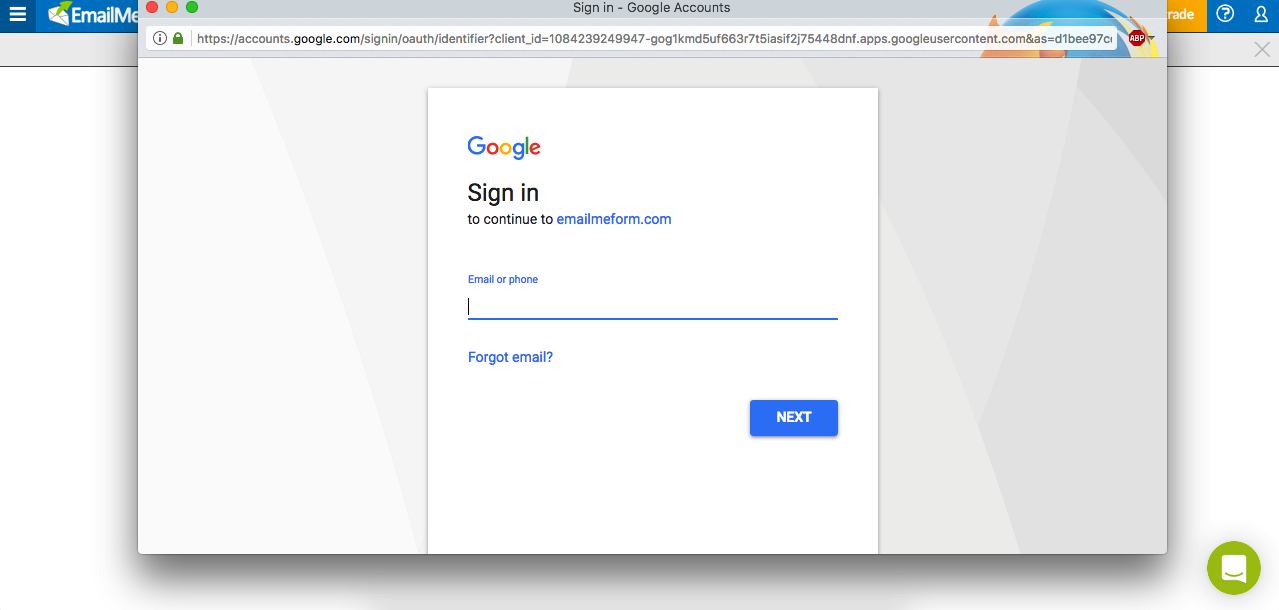 Be sure to sign into your Google account. If you're already signed into your account, you will see the following screen with your account already listed: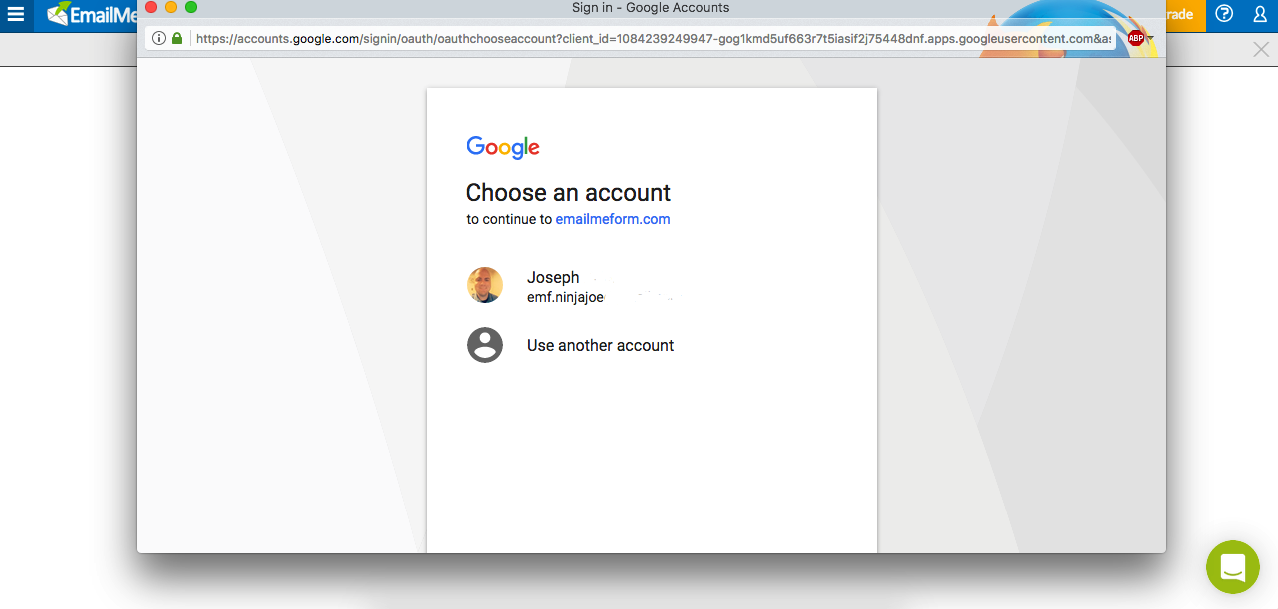 If you would like to use a different account, be sure to click the "Use another account" option.

Once you are signed in/selected your Google account, you will be brought to an authorization screen: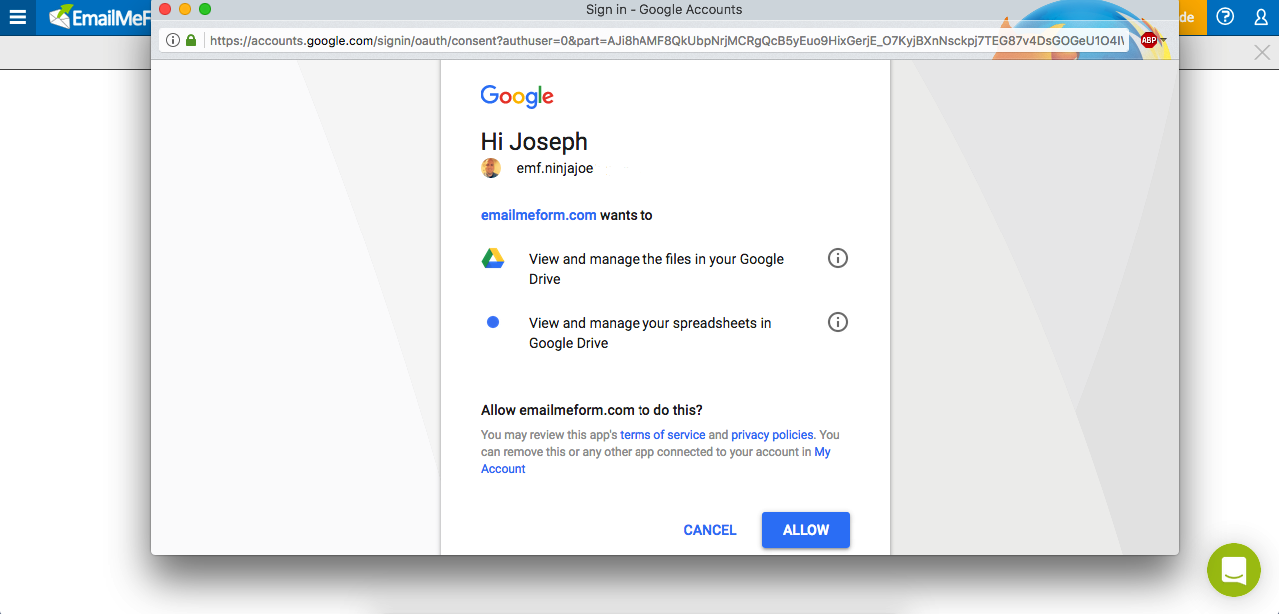 Once you select allow, it will authorize your EmailMeForm.com account as a trusted app for your Google Account. You will then be taken back to the "Integrations" section for your form.

Be sure to add the Folder Name and Spreadsheet Name (alphanumeric only, no spaces, can use upper/lowercase). These will be automatically created inside your Google Drive account once the first submission comes in. Once done, select "Apply". Be sure to test this through a test submission, to ensure it is working properly.