Please follow the instructions provided below to disable Facebook login with OAuth.

1. Login into the Facebook account that you want to disconnect.
2. Select the Settings menu (a small arrow in the top right hand corner).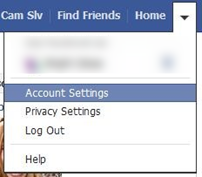 3. Choose Apps from the left hand menu.


4. Find the "EmailMeForm" App in the displayed list and click on it.


5. Click on the "Remove App" button.