If you want to change the password for the account, please follow the following steps.
Login to your account on emailmeform.com. From there, mouse over to the top right-hand corner, and then select "Users".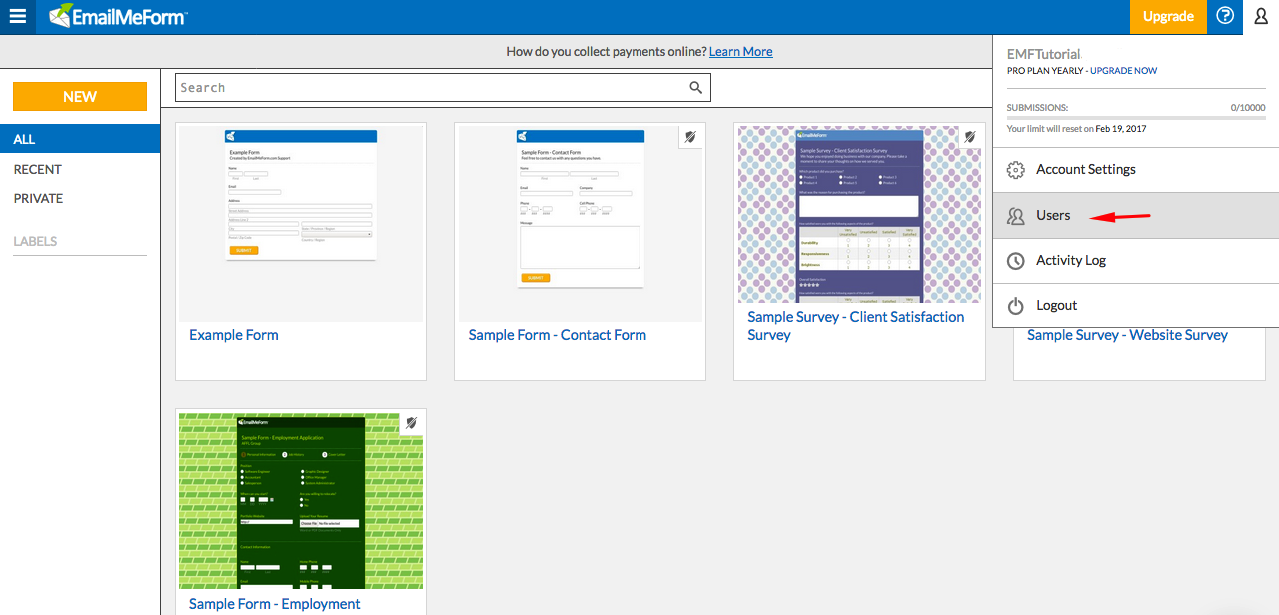 This will take you the users page. Please see the screenshot for details.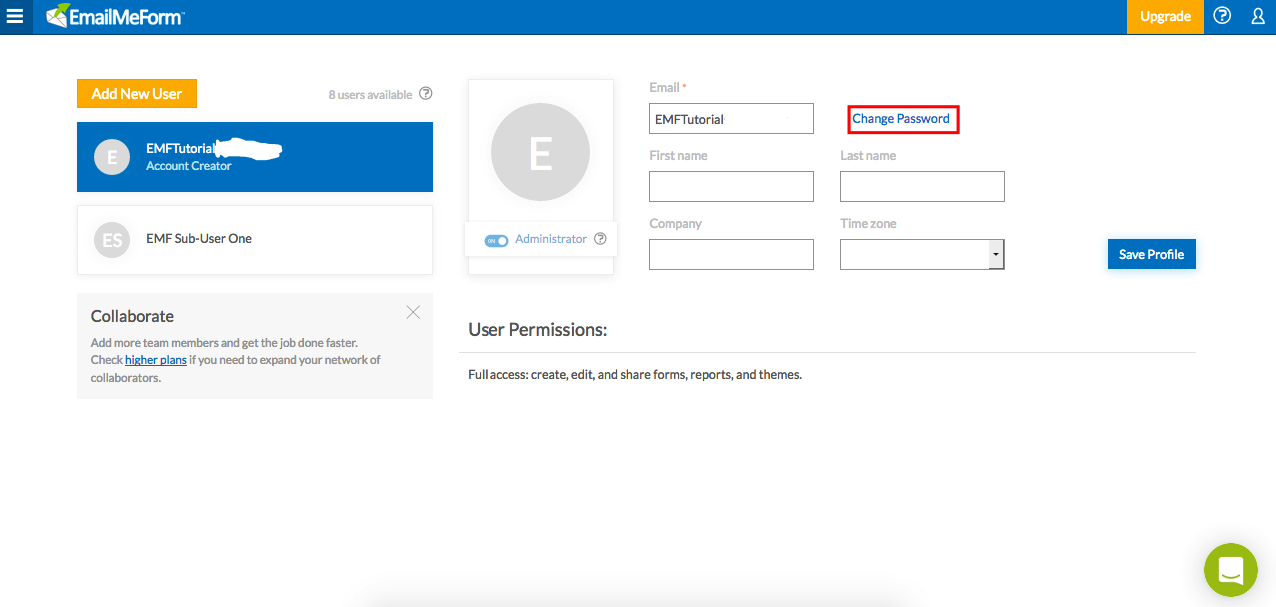 A window to confirm identity by entering the current password will appear.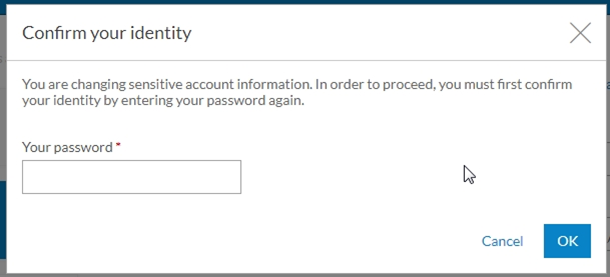 Finally, you'll be entering the new password based on the parameters required at the bottom of the password reset window then hit "save".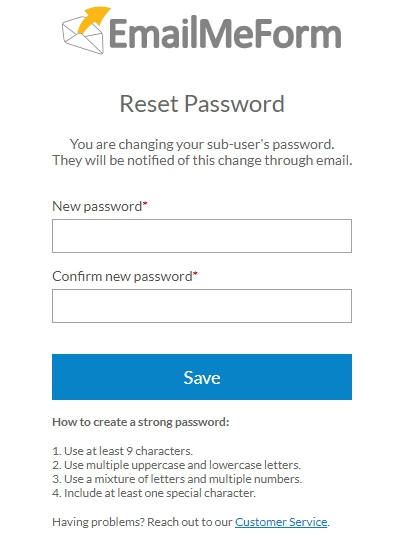 Hope it helps. Please submit the ticket if you want any further assistance.