A Page Break Field is used to divide the fields to different pages on a form. The "Page Break" field properties may be set once the field is clicked on.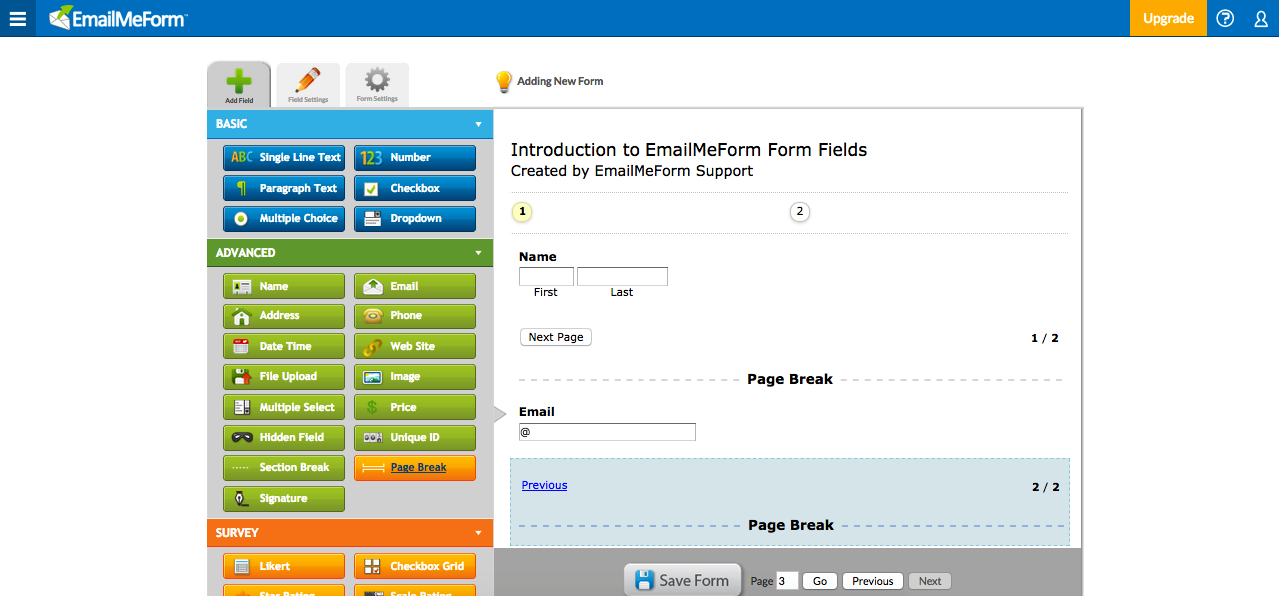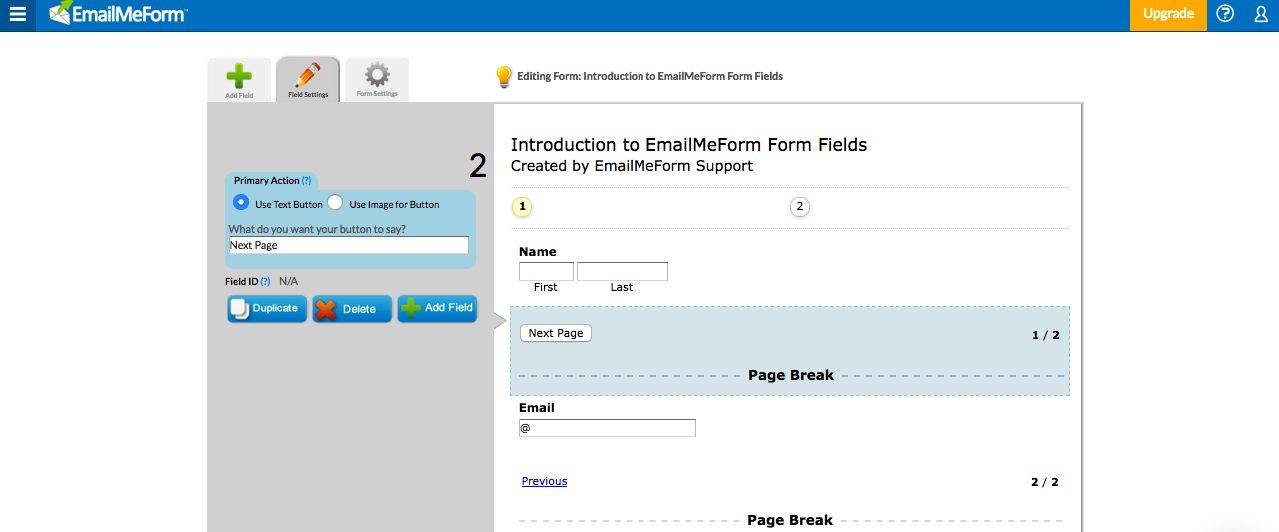 Primary Action: The primary action on a form is traditionally a submit button. For forms with multiple pages, the primary action takes the user to the next page and is always shown before the secondary action, which is used to take the user to the previous page.
Use Text Button: Selecting this option will allow you to customize the text for the "Next Page". You can enter the text in the text field under "What do you want your button to say?" to make the change.
Use Image for Button: Selecting this option will require you to provide the image URL in the text field under "Where's the image of your button on the web?".
Field ID: This property is a unique value assigned to a specific field. It can be used in conjunction with dynamic tokens to insert entry data to customize the AutoResponder confirmation message. Note: This value is assigned after a form has been saved.
Once you set the field options, please do not forget to click "Save Form" to save your work.