1. Log in to emailmeform.com
2. Mouse over the form you want to edit and click "Options", and then "Notifications"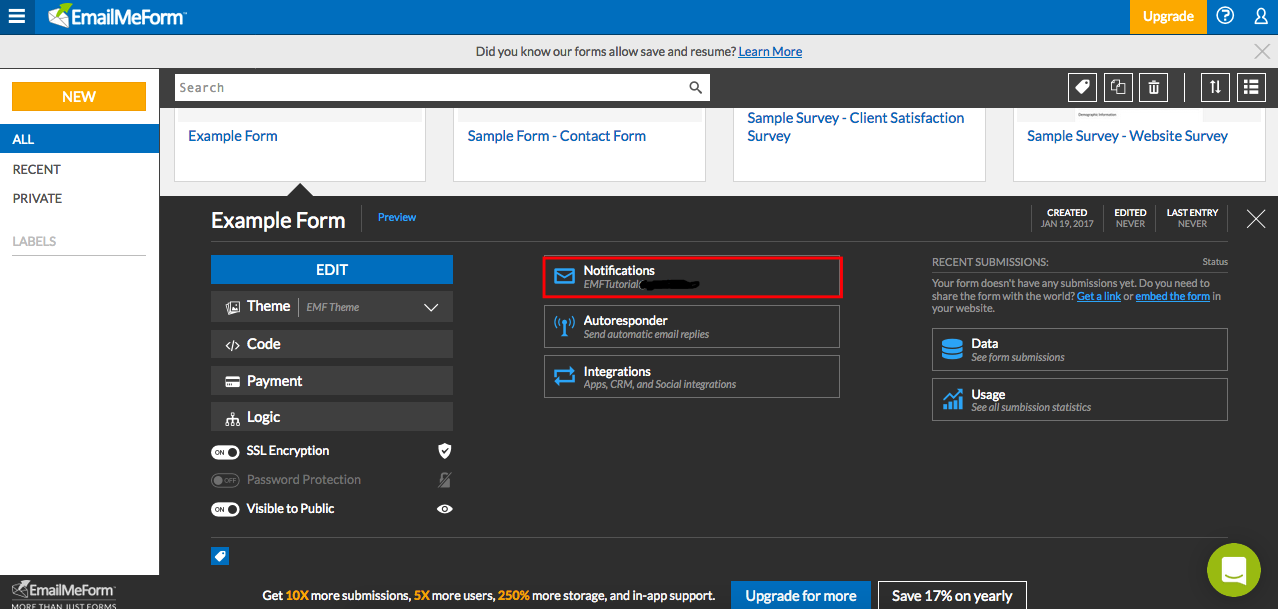 3. Click "Integrations"
4. Click "MailChimp" 
5. Under "MailChimp Integration", click "Integrate with Mail Chimp"
6. Enter your settings (Note: it is usually important to check "Only Send if Choice is Checked", otherwise, you will not receive entries into MailChimp).
7. Log in to MailChimp through the emailmeform.com pop-up window, save your login info and close that window.  
8. Then click "Save" on the emailmeform.com window. 



Note: You should check in your MailChimp account after allowing some time for user data collection or submit your own test data to confirm synchronization.