1. Log in to emailmeform.com
2. Mouse over the form you want to edit and click "Notifications"
3. Click "Integrations"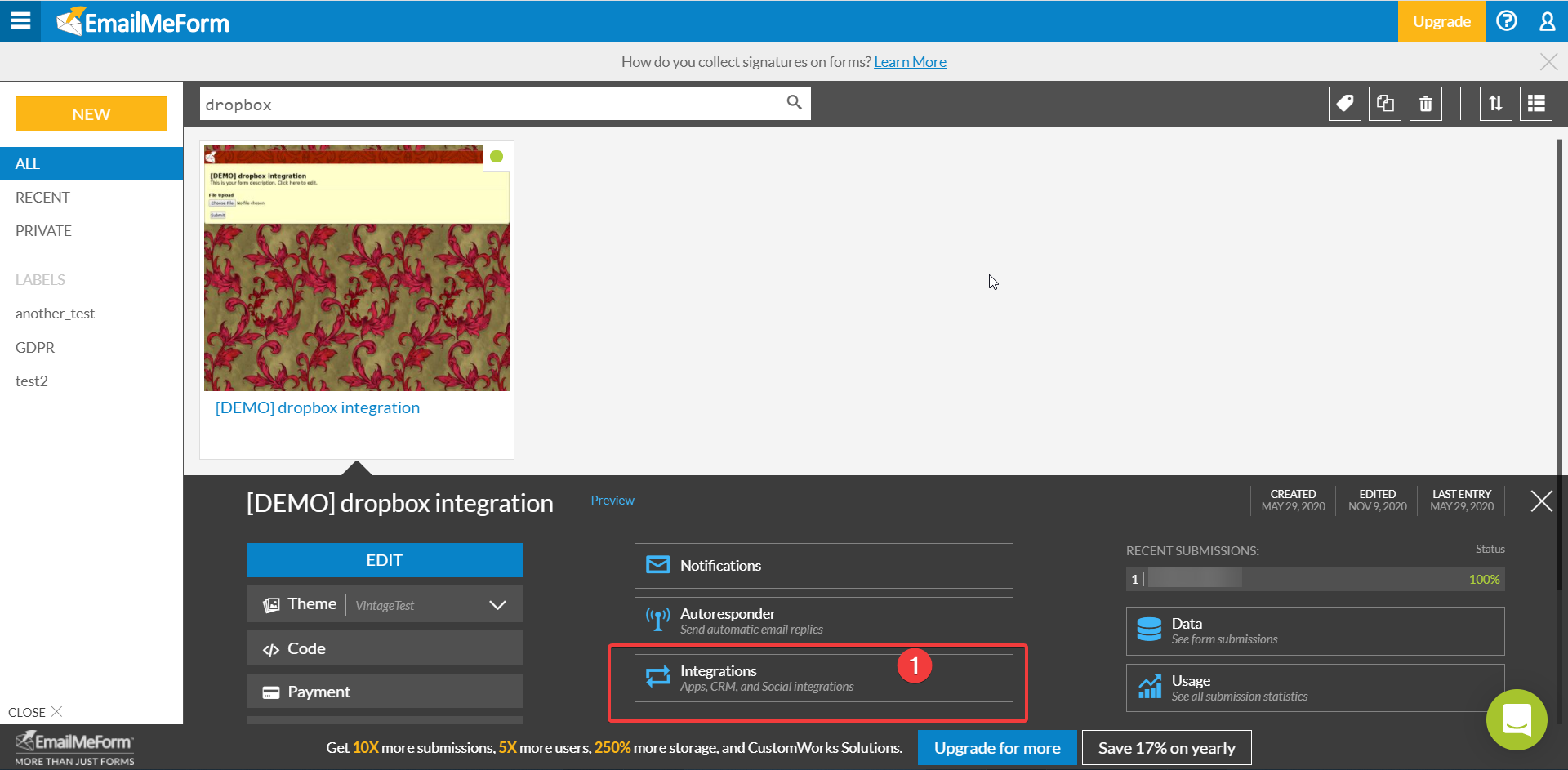 4. Click "Dropbox"
5. Click the "Integrate with Dropbox" button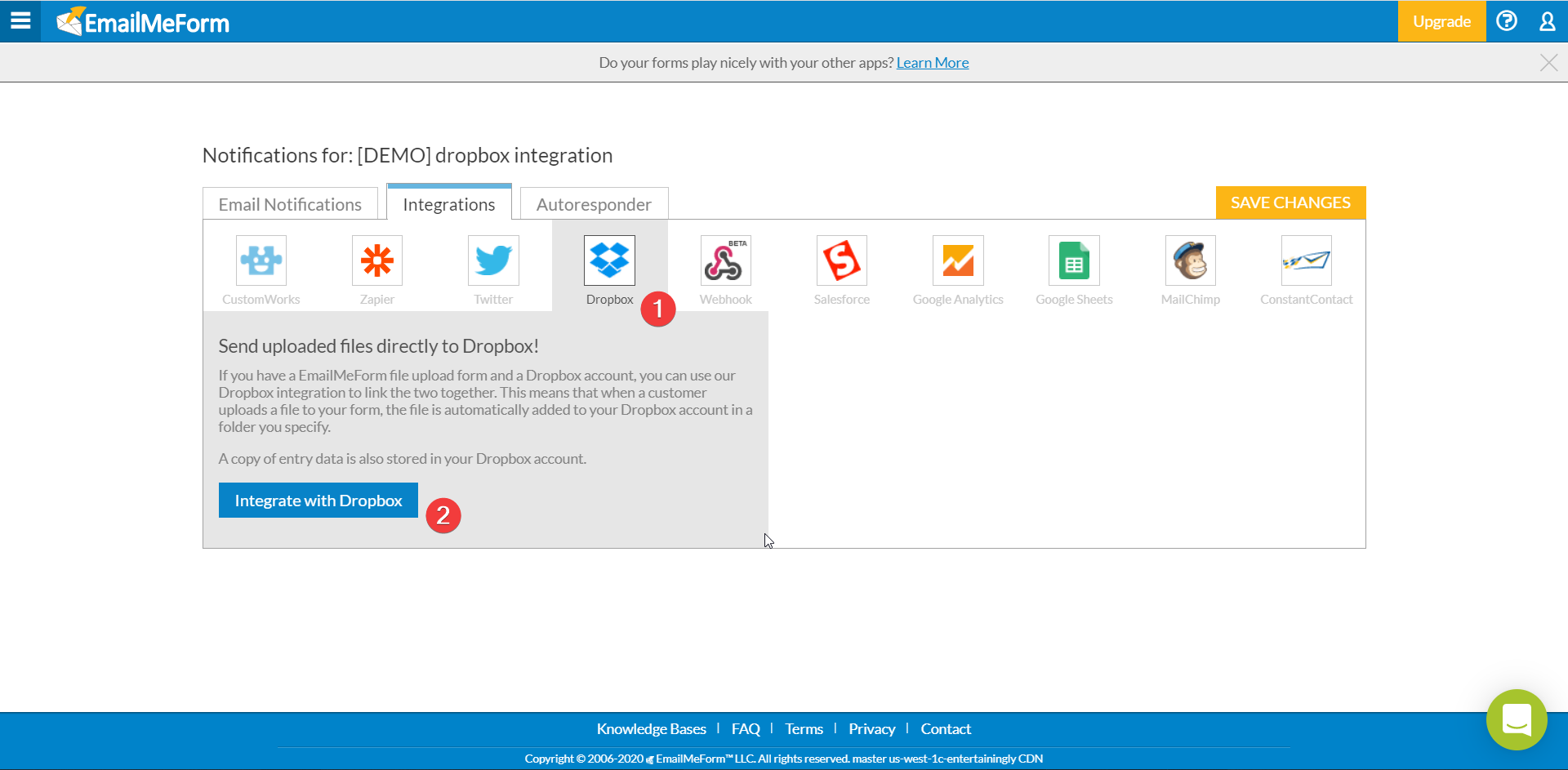 6. Enter your username and password for your Dropbox account and click "Sign in"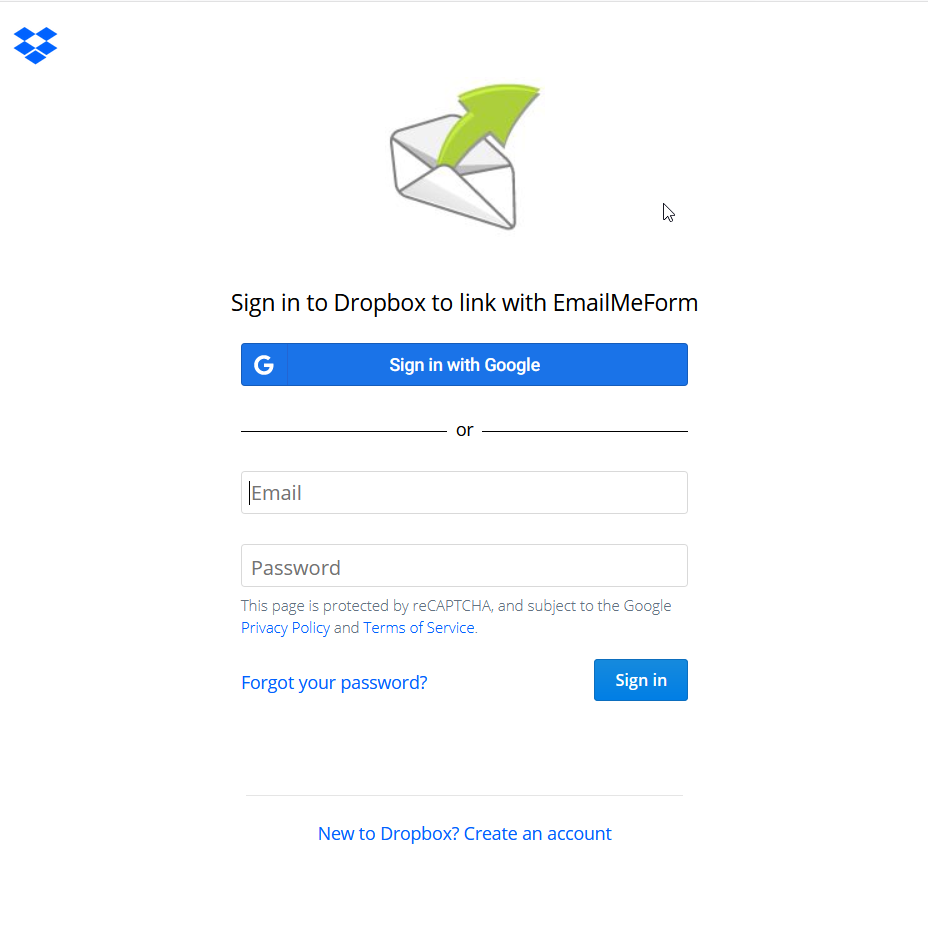 7. Choose the folder to store your uploads and submissions

8. Click "Save Changes"

9. Check in your Dropbox account after making a test submission to see if your submission was uploaded.