To create a custom look for your form, for example, adding your corporate logo, changing the background colors, changing the title's font, etc. You may achieve this by adding a Theme.

To go to the Theme Gallery, login to your emailmeform.com account. From there, go to the top left hand corner to bring up the navigation window, and then select "Theme Gallery".

Under the "Design Your Form!" pop up window, you can choose to "Start from Blank", "Start from Template", or "Edit Existing Theme":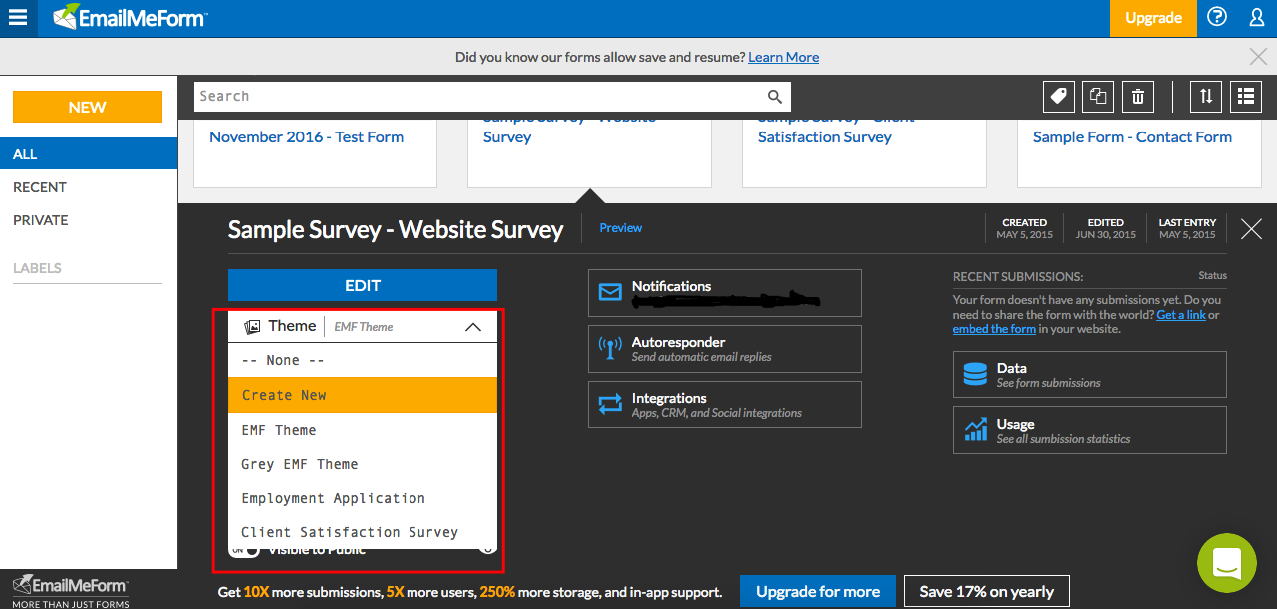 In the Theme Manager, you may modify Logo, Backgrounds, Text, etc. using the "Properties" menu, if you want a highly customized look: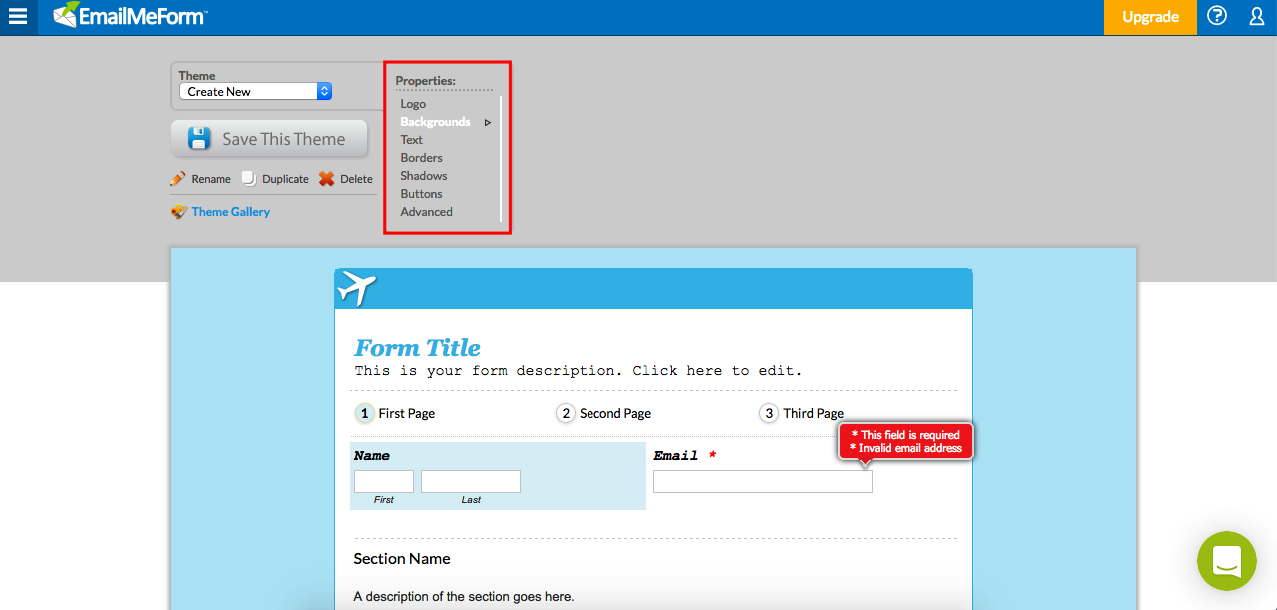 Or alternatively, if you want some pre-defined ideas, you can check out our Theme Gallery: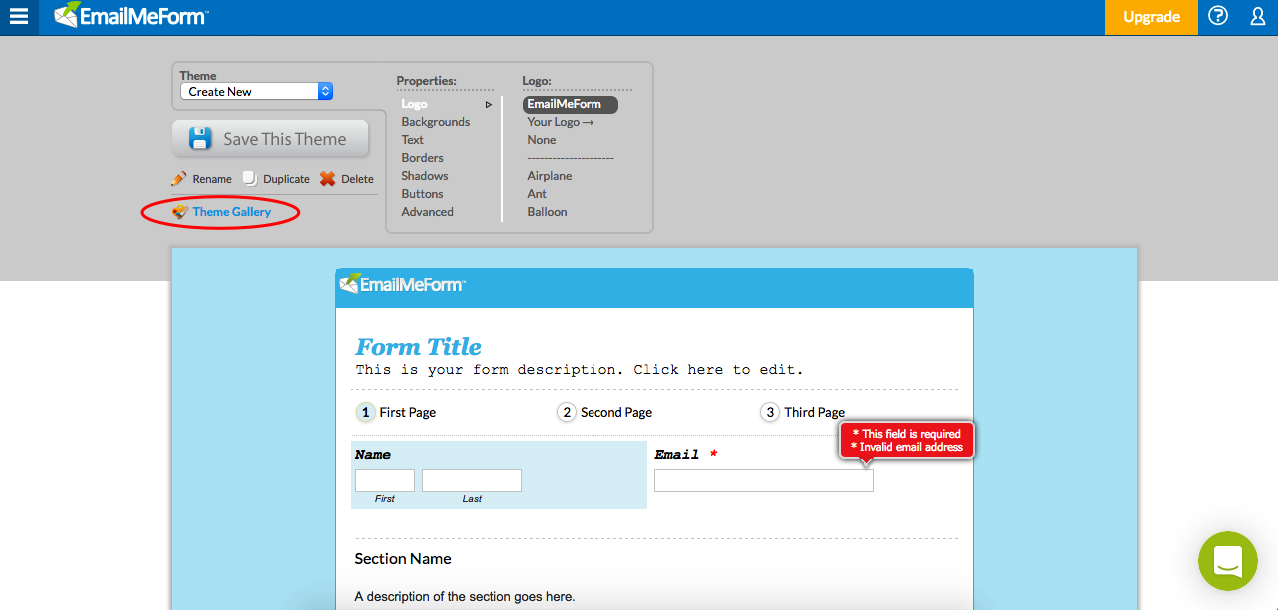 In the Theme Gallery, you can select from any of our great Themes, and then customize them by clicking "Edit Theme":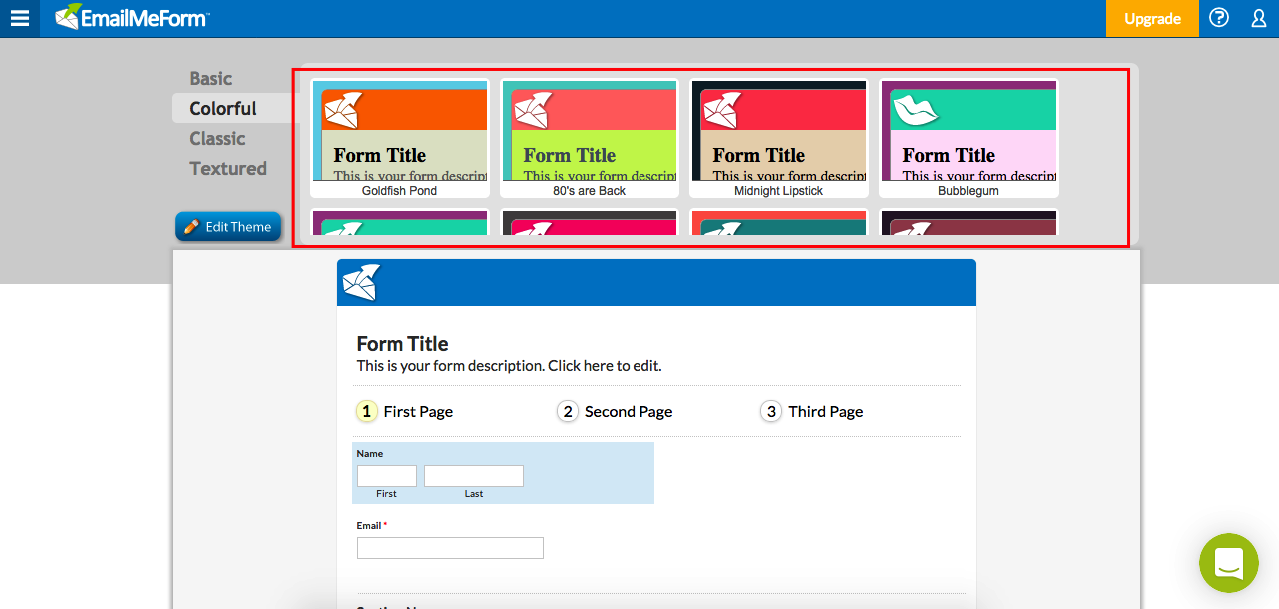 Whether you select from the Theme Gallery or design your own entirely custom Theme, don't forget to save the theme at the end of your process by clicking "Save This Theme":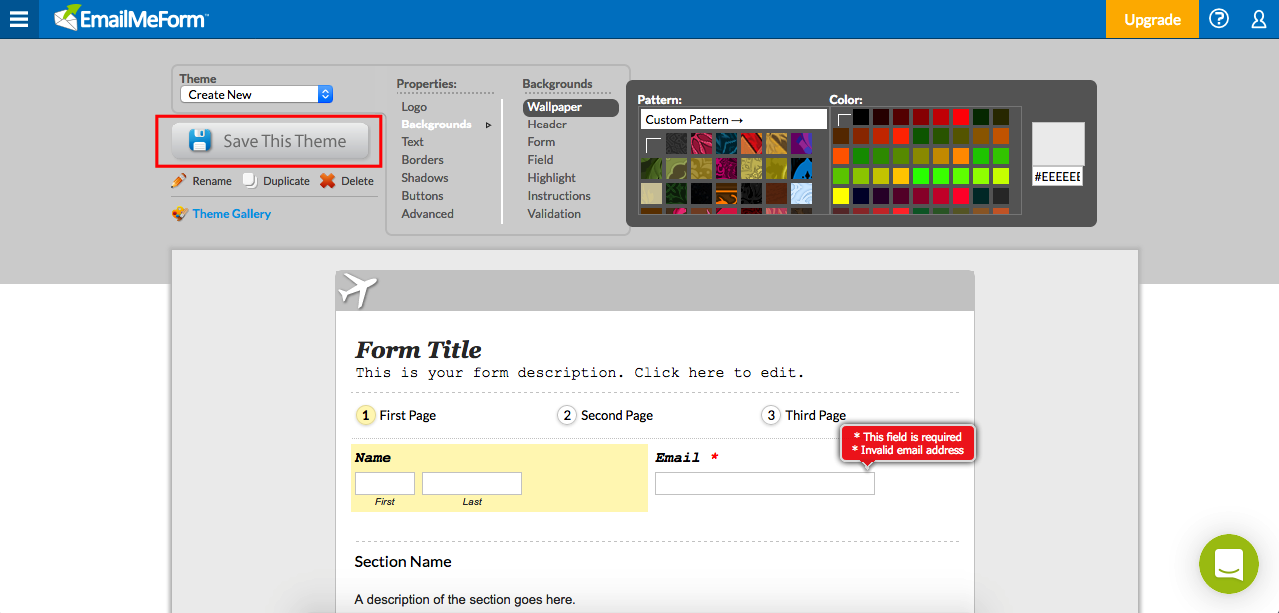 *Note: For those users who do not find what they need from the aforementioned Theme Manager or Theme Gallery, they can create an entirely custom Theme using the advanced option and custom css: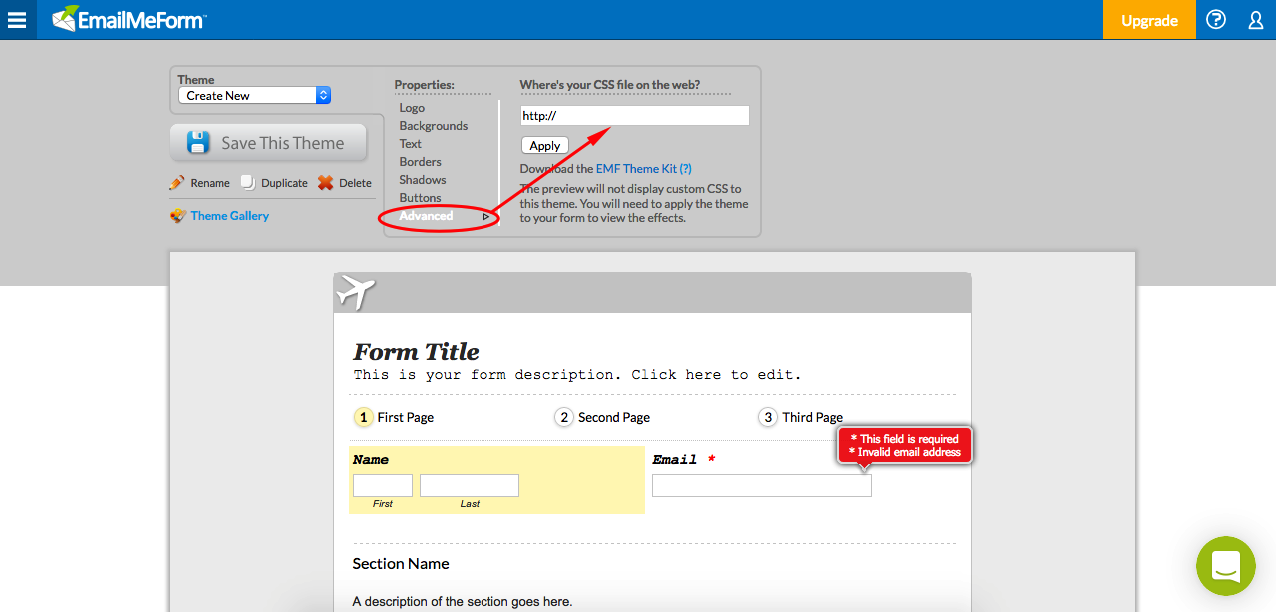 Once you have your Theme all set, then, it's time to apply the Theme to your form. To do that, go to the Form Manager, which you may access by clicking on the EmailMeForm logo.

From there select "Options" on the form you wish to add the theme to. Then click on "Theme". It will bring up a dropdown box for you to select from existing themes, or to create a new one.

Once you click on a Theme, it will automatically add it to your form for you.