To set up a sub user, you can log in to emailmeform.com and navigate to the top right-hand corner and then select "Users".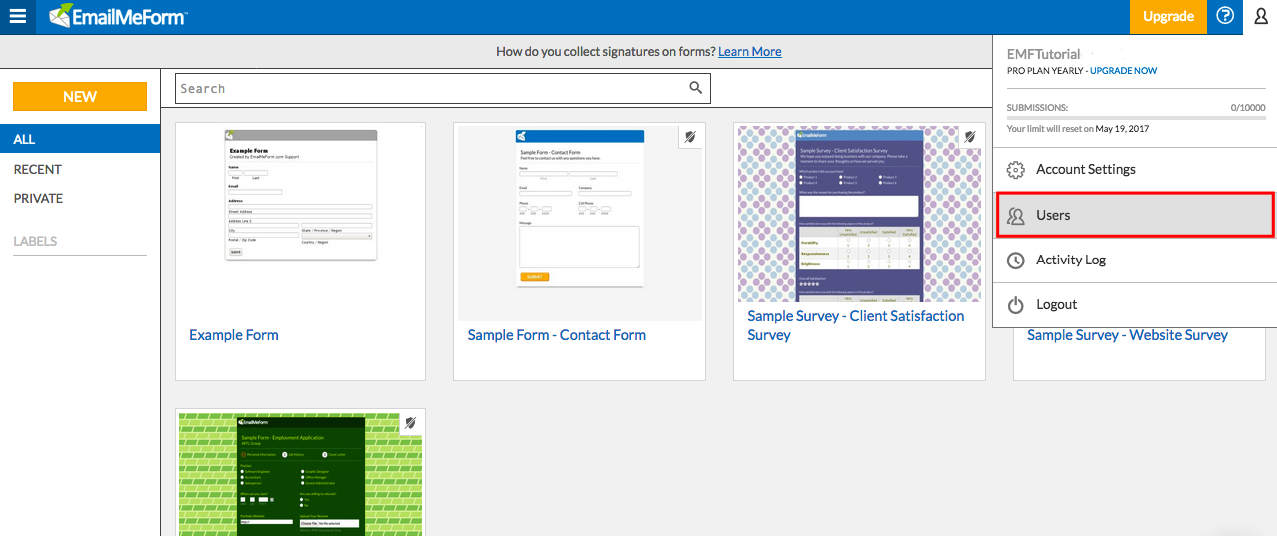 From there, you may add-edit users as needed.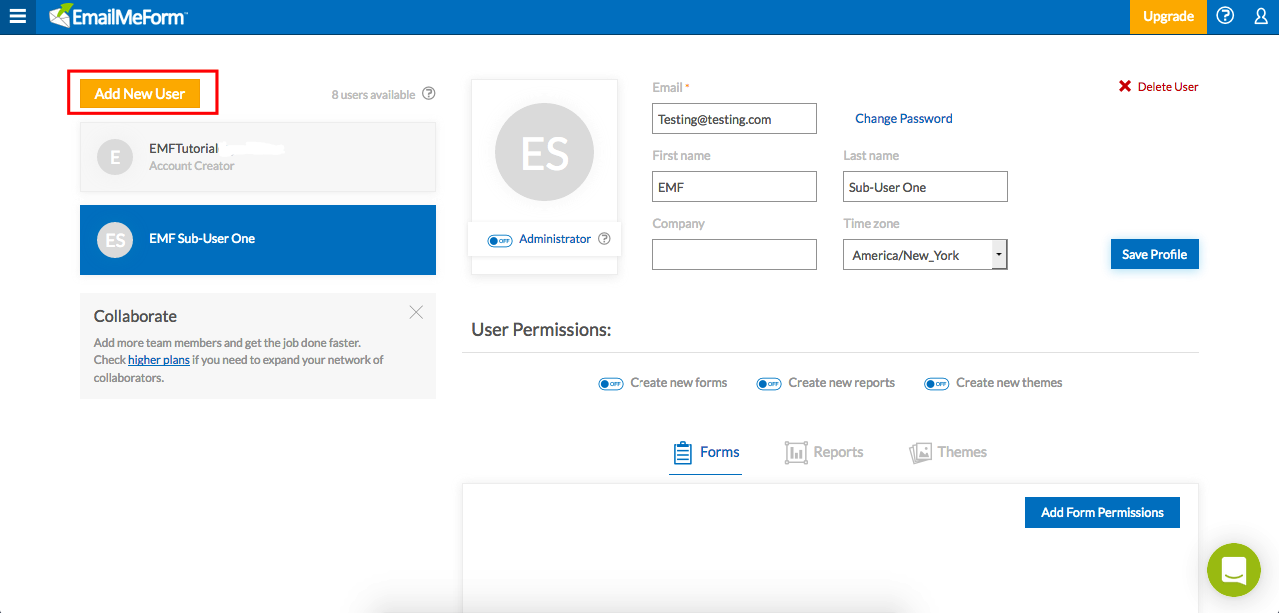 Note: When you initially set up a sub user, their information for log in is sent to them via email.  Also, you must set their access according to what you require them to do by modifying the "You Can Access:" section.