To modify your confirmation page, log in to emailmeform.com > mouse over the form you would like to modify the confirmation page for, click on "Options"and then click the "Edit" icon > then click the "Form Settings" tab > under "Confirmation Options" you may customize the "Success Message" or "Redirect URL":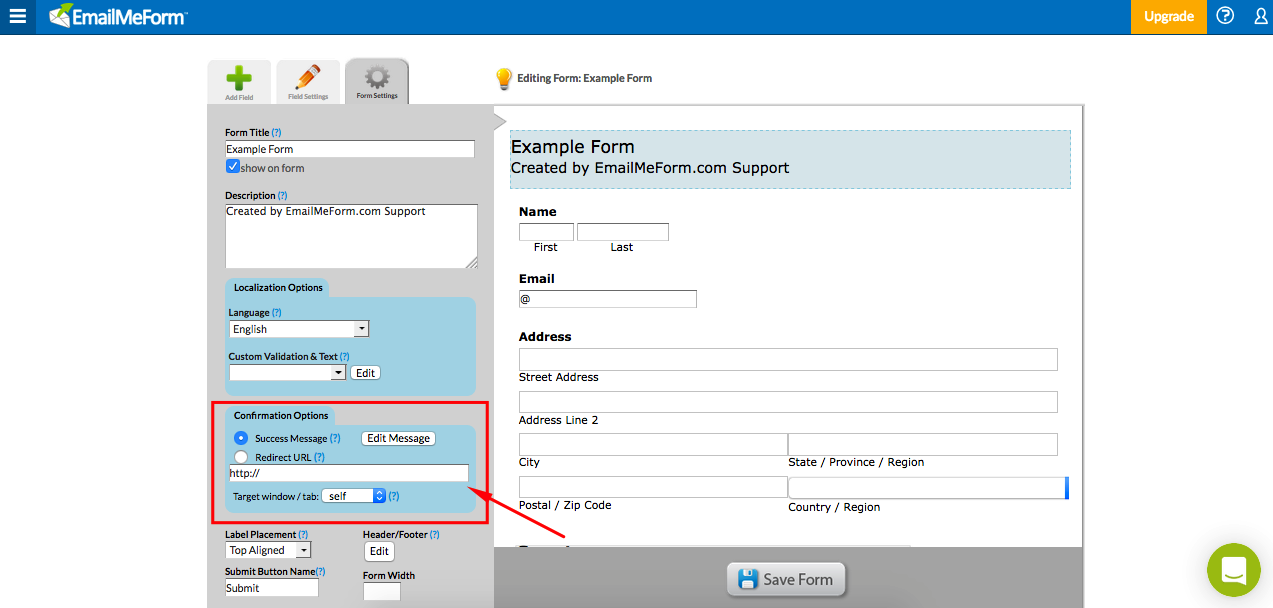 Modifying the "Success Message" allows you to keep the message on our server and not have to redirect to another page hosted on another server.  You can click the HTML (or Plain Text) radio button, enter your style changes > click "Close" > click "Save Form":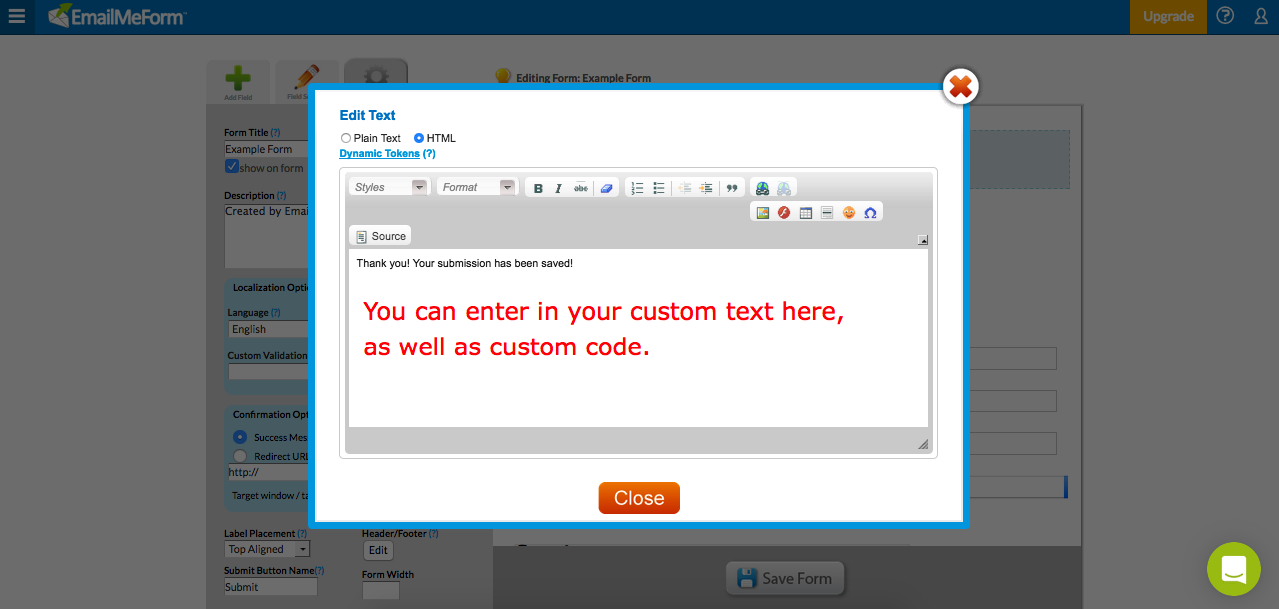 You may alternatively enter a redirect url to a page on your site, if you would like to host the confirmation page yourself: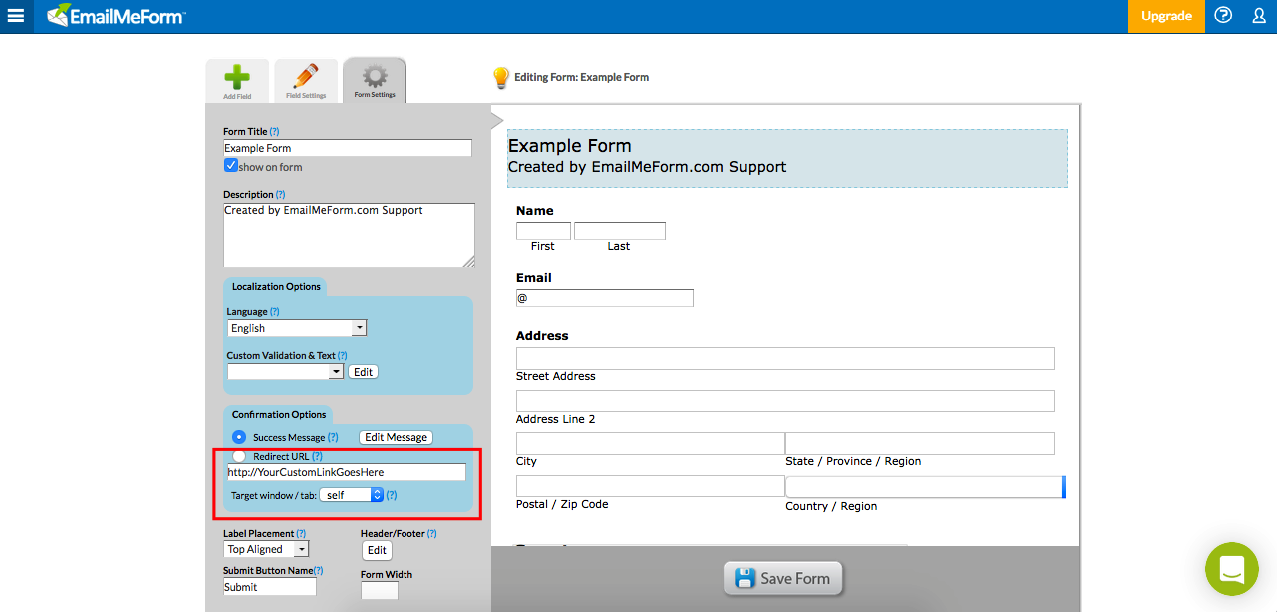 If you select Target Window = "self", it will keep the confirmation page in the same window.  If you select "new", it will open the confirmation page in a new window.  If you select "parent", even if you had a pop up window, it will return the confirmation page to the initial window (parent) in which you began the confirmation process.