To create a custom URL:

1. Log in to your EmailMeForm account.

2. Mouse over your form and click on 'Options' and then click on 'Code'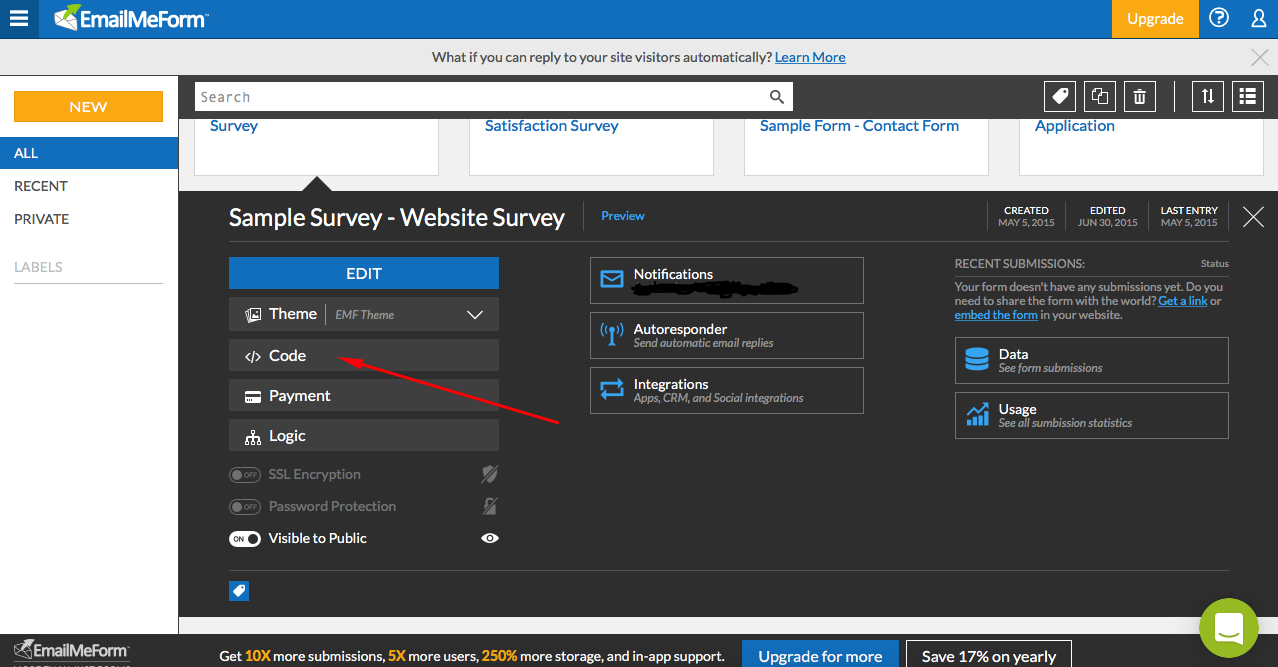 3. Under the Link section, click "Edit"





Note: The Custom URL feature is a Paid Plan feature.

4. Provide the desired user alias and form alias for your form. All custom form URLs will share the same user alias.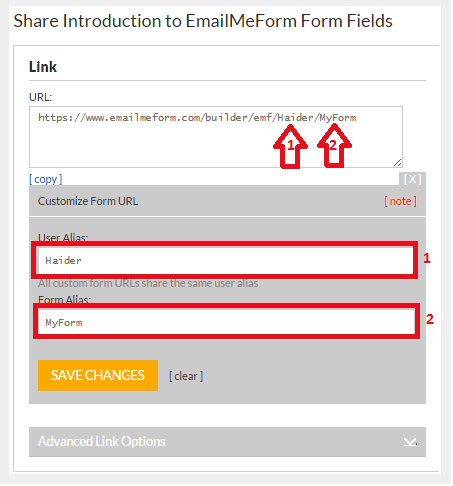 5. Click "Save Changes".