You can allow other people to view previously submitted entries by creating a report.

To create the report:

1. Go to "Reports" by clicking on the sidebar on the left, and then click "New Report".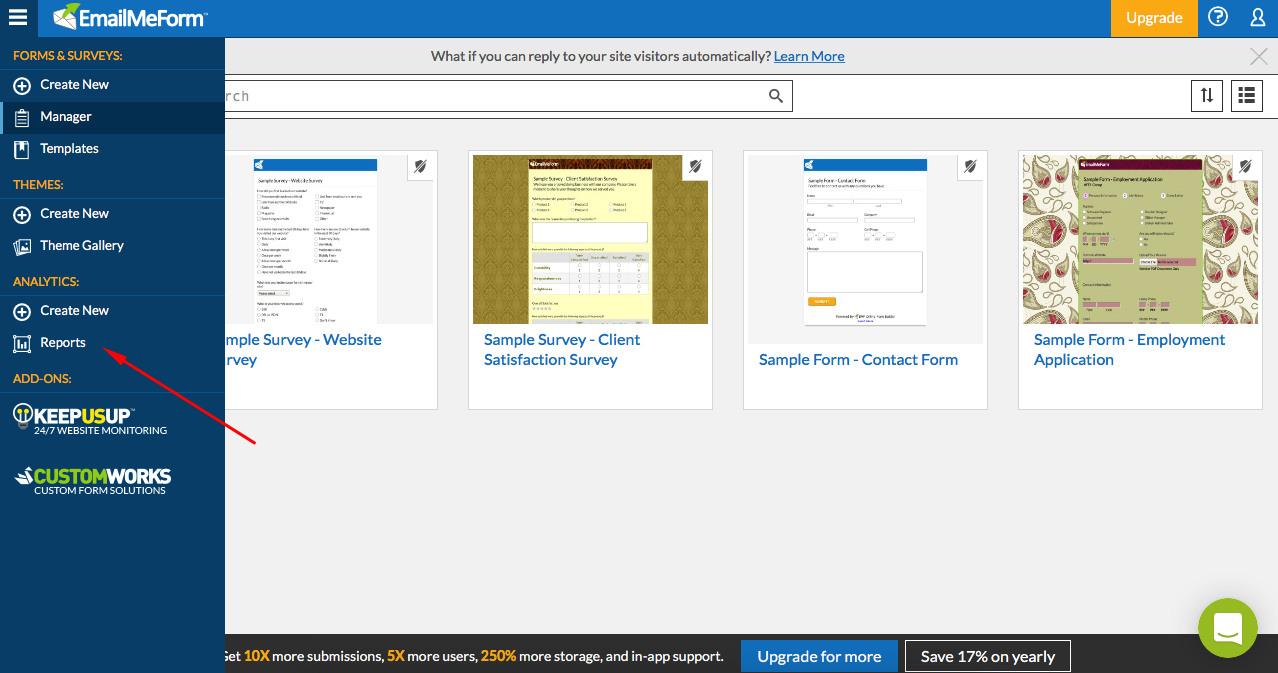 2. On the Report Builder page, fill out the name and description of your report in the "Report Settings" section and select the form where you want the data to be visible on your report in "Select Data" section.





3. In the "Add Widgets" section, click or drag the "Datagrid" widget so that your visitors will be able to view a table of the data entries of your form.




4. On the "Widget Settings", select the fields that you want to be viewed on the datagrid.

5. Click "Save" then select "Take me back to the Report Manager".

6. On the Report Manager, you can now see the created report. Make sure to click on the checkbox for "Public" so that the link generated can be accessed to the public. After that, click on "Widgets".





7. On the "Link to report" section, you can see the URL which you can use if you want to send the report via email or instant message. If you want to embed the report, click "Embed Report" to view and copy the embed code of the report.