Tags can be used to easily manage the forms in the Form Manager. In order to add or modify tags, please follow the instructions provided below.

1. Log into your EmailMeForm account. Click on 'Options' on your form, and then click on the tag icon to add/edit your tags. See screenshot for reference.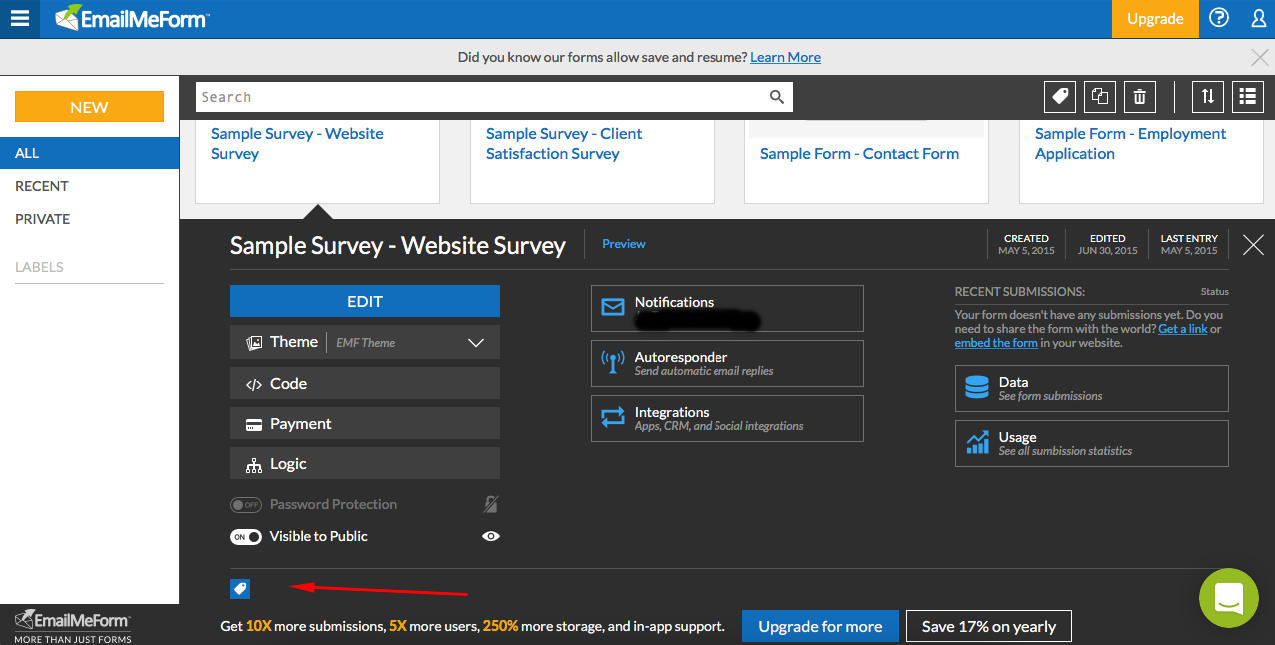 2. "Manage Tags" popup will be displayed. Enter the tag keyword and click the blue "+" sign to add the tag. Please see the screenshot for reference.




3.Be sure to click on 'Apply' to save it. If you wish to delete a tag, simply uncheck an existing tag, and press 'Apply'.