Our Logic - Payment Rules feature allows you to set-up your form to enable or disable the payment functionality based on conditions that you have set. Please note that this type of Logic Rules work only if payment is enabled on the payment settings page.
In order to add a Payment Rule to your form, you need to:
  1. Mouse over to your form, and click on "Options". From there, select "Logic":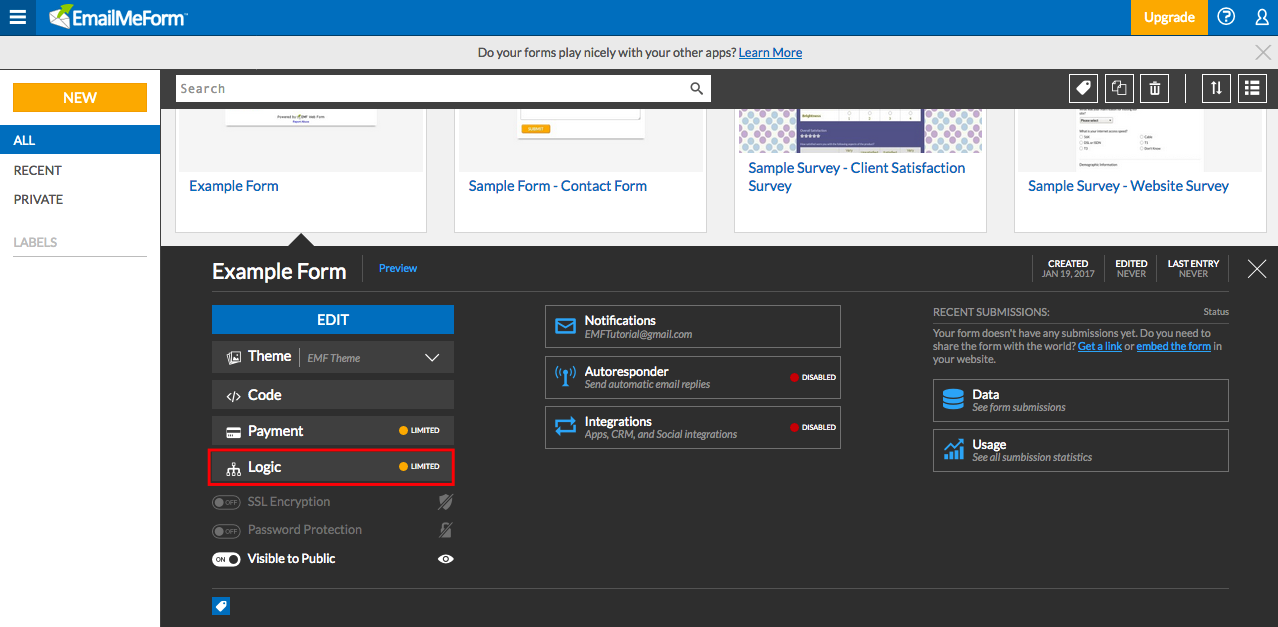 2. Select "Payment Rules".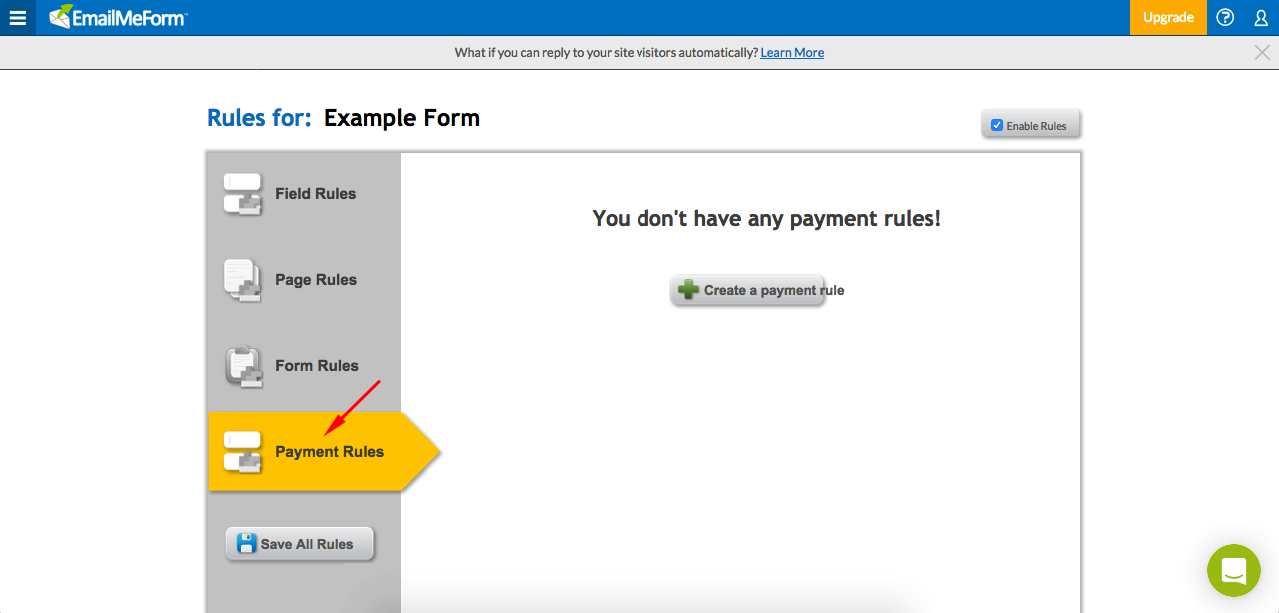 3. Click the "Create a payment rule" button.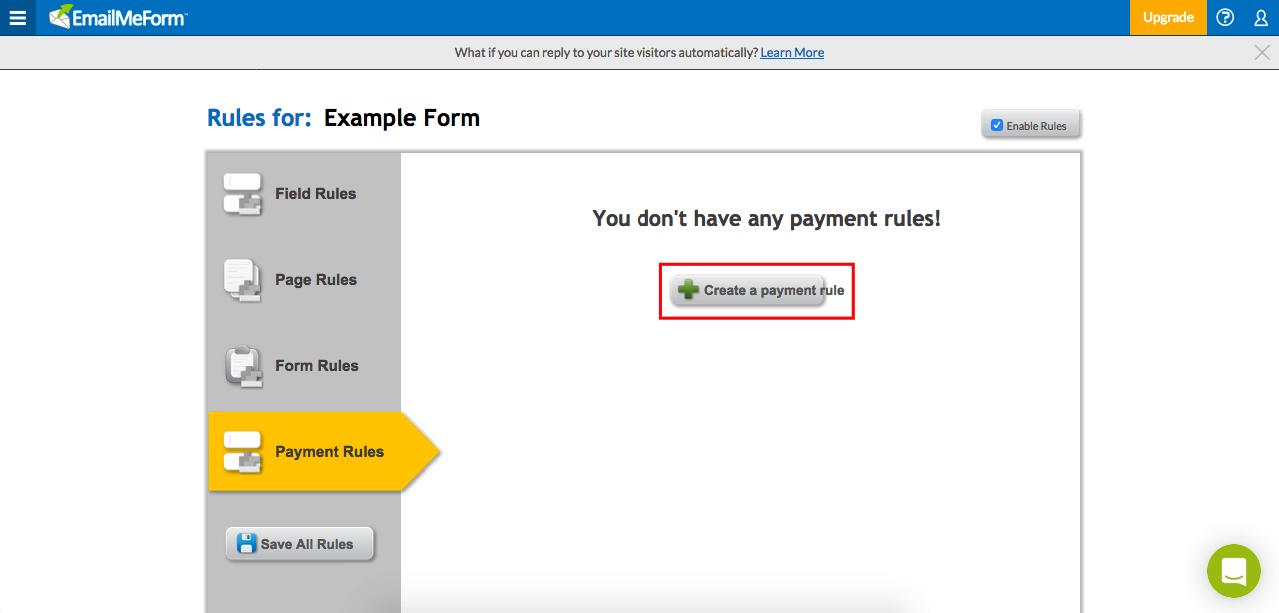 4. Set the condition.

  5. Select "Enable Payment" or "Disable Payment".

See this clip