Once Vault is enabled on your account, you will be required to set up MFA or Multi-Factor Authentication to ensure increased security for both you and your form users. You can also follow these same steps if you decide to change your password on a Vault-enabled account. 
1.) If it's your first time logging in to your account right after Vault has been enabled on it, you will be asked to reset your password as shown below.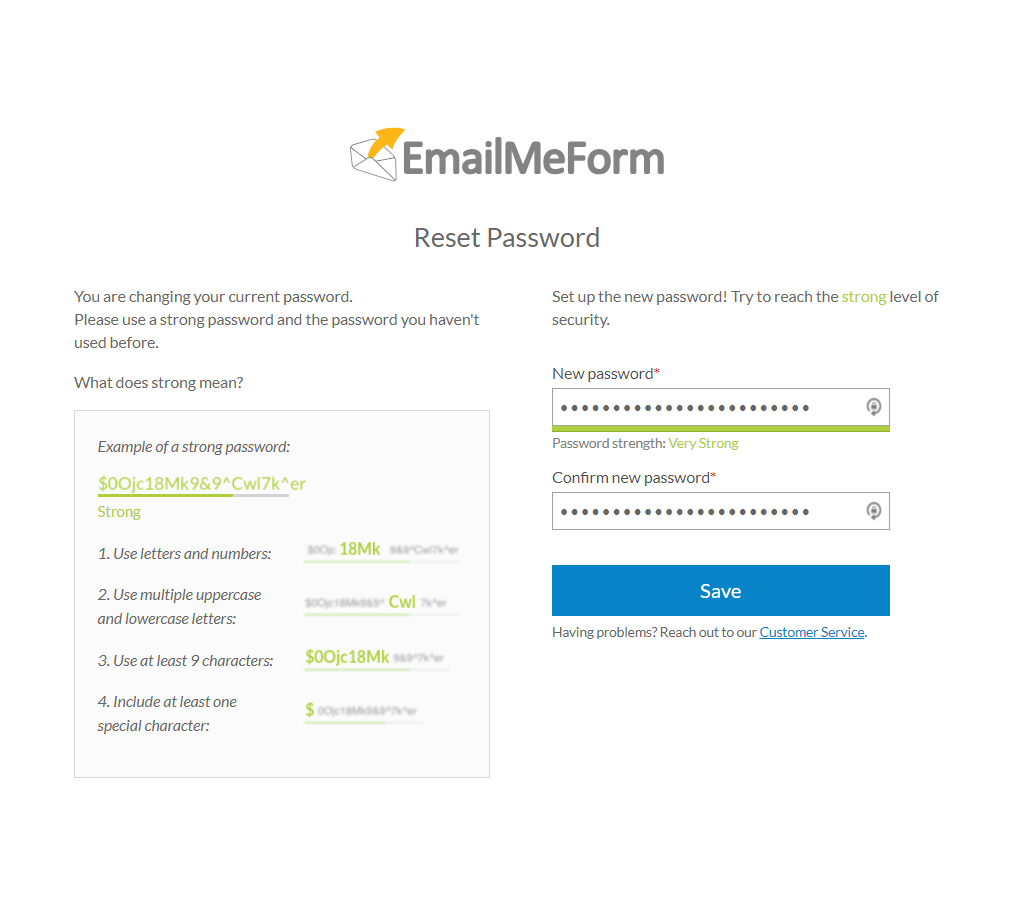 2.) After saving your new password, you will be greeted with a confirmation message as shown below. Click on the "Continue" button to proceed with MFA enrollment.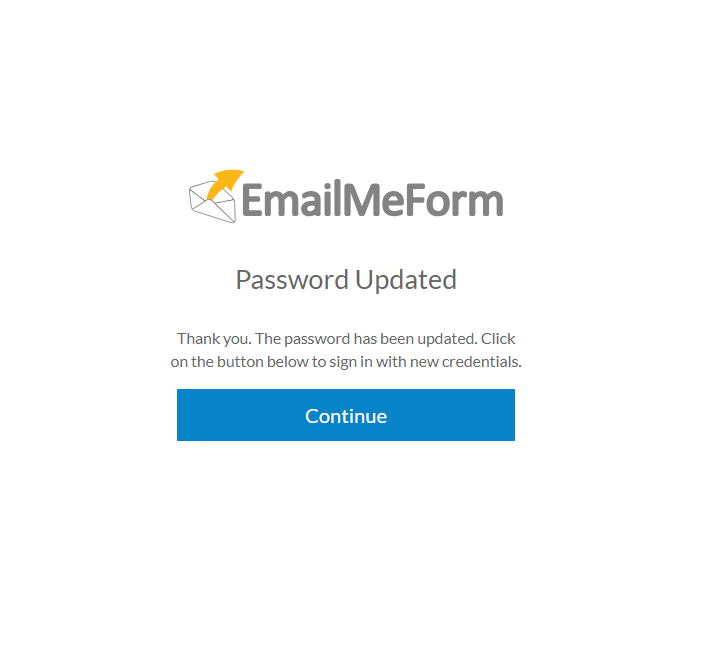 3.) You will be directed to the MFA setup page. To setup MFA, you can install and use either of the following apps below on your device, whichever is supported: 
4.) Once you have installed, opened and configured the authentication app, click on the "+" (plus) button to add an account. Let's proceed with Google Authenticator for example here: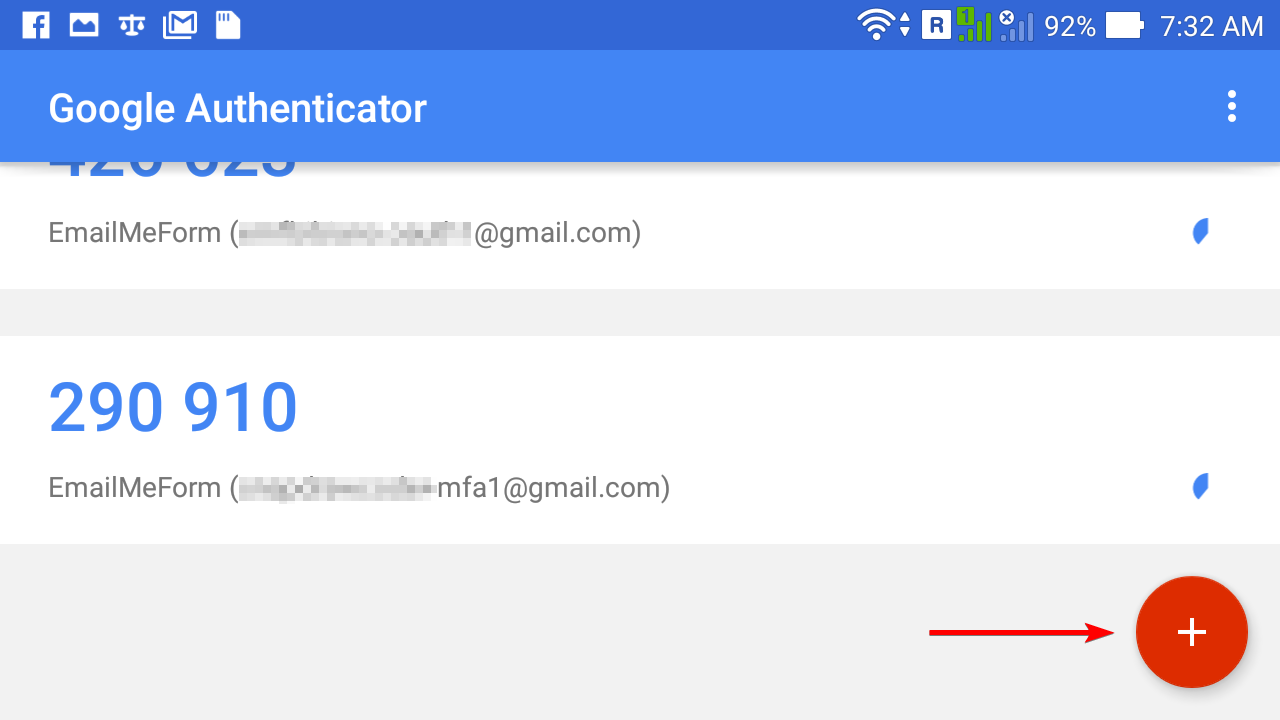 5.) You will then be able to either scan the provided QR code on the MFA setup page using your device's camera like the one shown below or manually enter the provided key or secret code.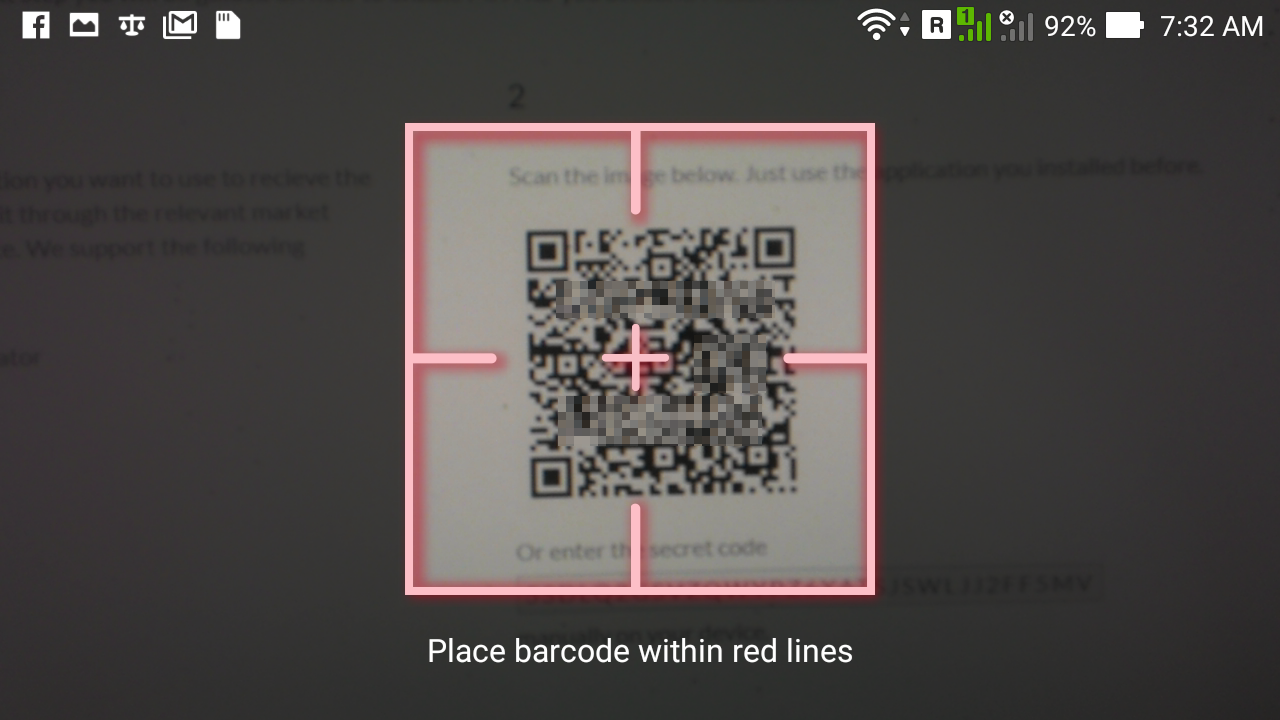 6.) After successfully scanning the provided QR code or entering the secret key/code on your device, the app will generate a 6-digit secret code which you will then need to enter on the 3rd step on the MFA enrollment page as shown below.
Kindly please note each code is time-sensitive: you have 30 seconds to enter the code into MFA confirmation fields (otherwise the code will expire, you'll need to get/enter the code again).
Enter the security code and then click on "Enable MFA" to proceed. 

7.) You will be directed to a page confirming that MFA has been enabled on your account. You are required to enter your "Emergency contact number". We will use it to verify your identity in case you lose access to your account. (Please include country code and area code.)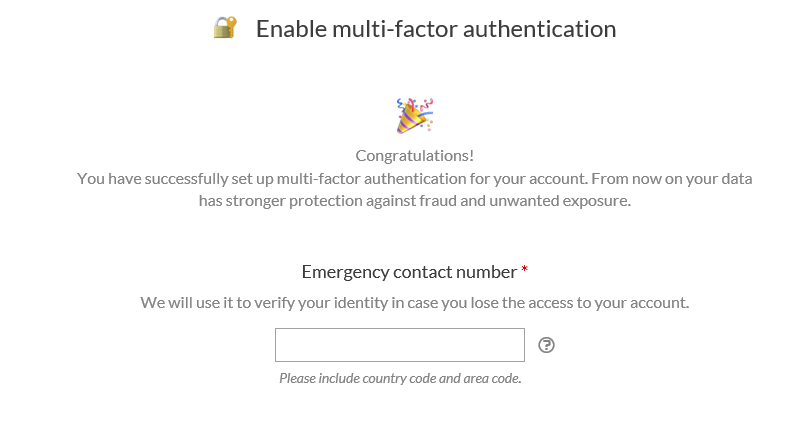 This page also contains your MFA recovery/backup codes, any of which can be used once should you lose access to your authentication device. This is the only time they are shown to you so make sure to copy/email to yourself or print these codes and store them somewhere safe.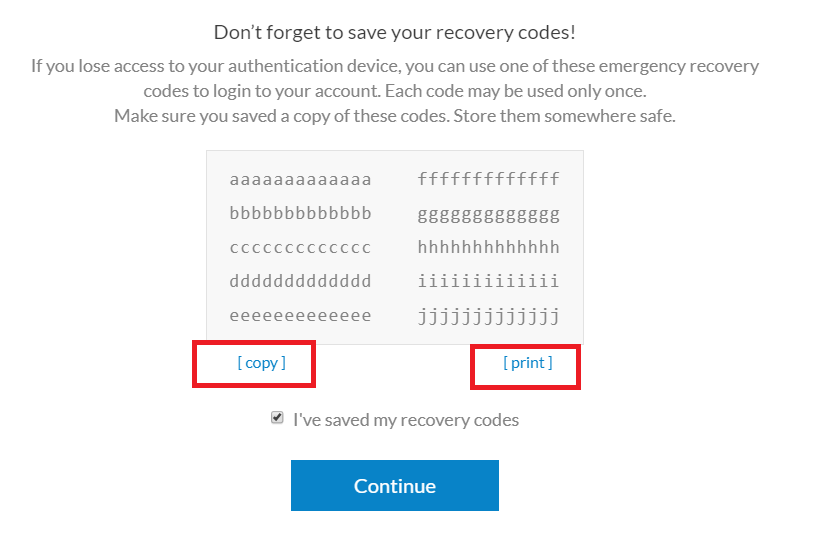 Congratulations! Multi-factor authentication has now been set up on your account. Every time you log in to your account, you will be asked to enter a unique 6-digit code (changes every 30 seconds) as generated by the authentication app on your device.