HIPAA Compliance is a must if you gather sensitive patient information. To verify that your form is HIPAA Compliant, please ensure the following:
1. Your form plan specifies whether you can fully enjoy HIPAA Compliance features provided by EmailMeForm. Begin with checking your account if you have Compliance plans- Experienced and higher.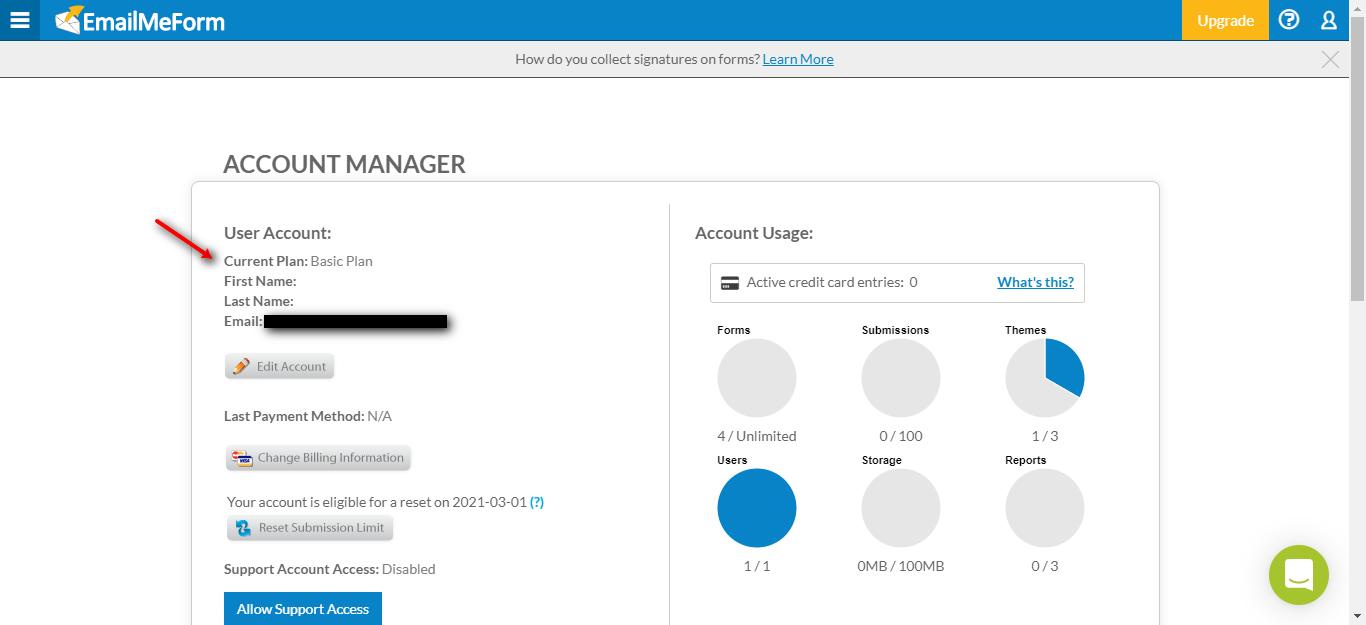 1.2 In case your account plan is not under the Compliance plans- Experienced and higher, you may upgrade here.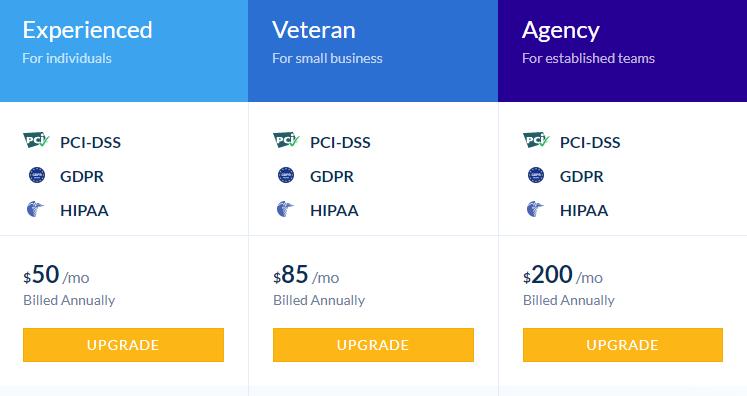 2. Once your account is eligible for HIPAA Compliance features, enable this by going to the User Page where the toggle for the feature is displayed.

2.1 Enable the HIPAA Compliance feature.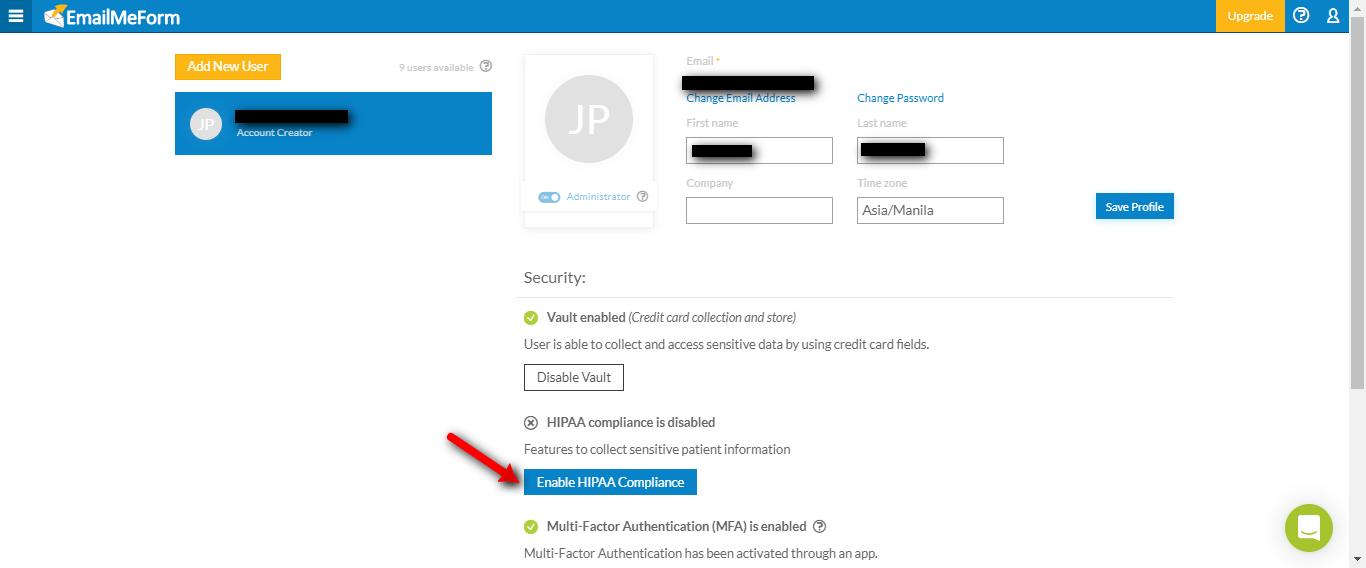 3. After enabling the feature, you can now create a blank form with the HIPAA logo and 'Encrypt All Settings' checked by default. Encryption is a requirement when collecting PII and PHI.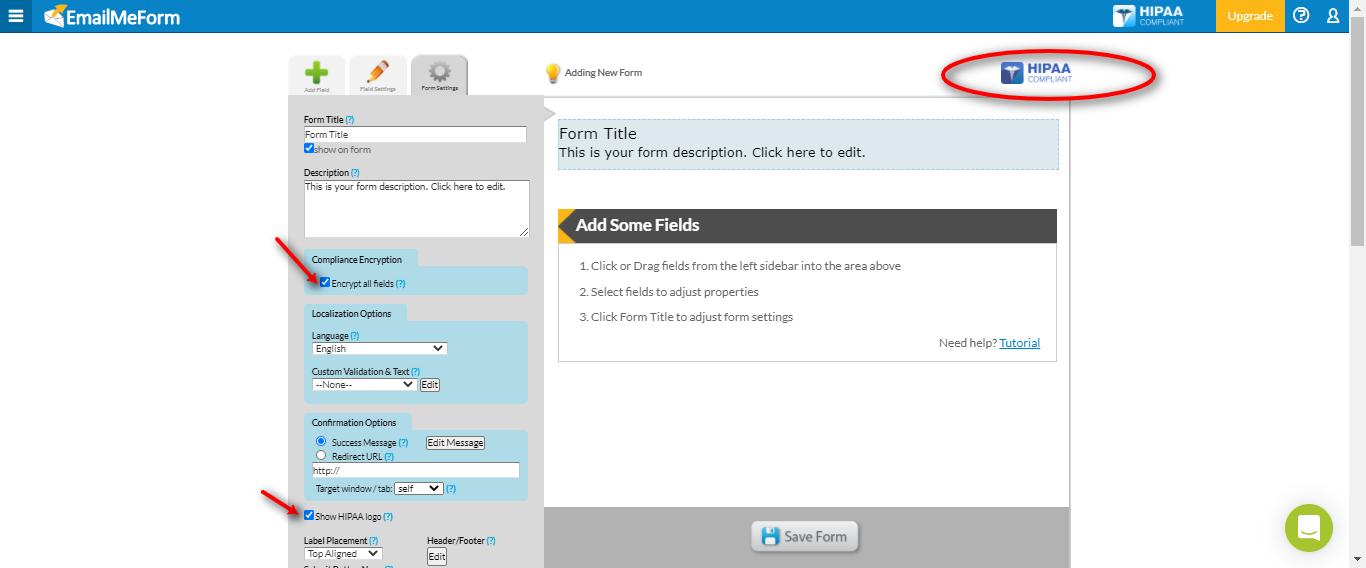 Note: Templates are pre-saved forms that render 'Encrypt All Settings' unchecked by default. You may only set the encryption status of the new fields you add. Option to show HIPAA logo is likewise unchecked by default.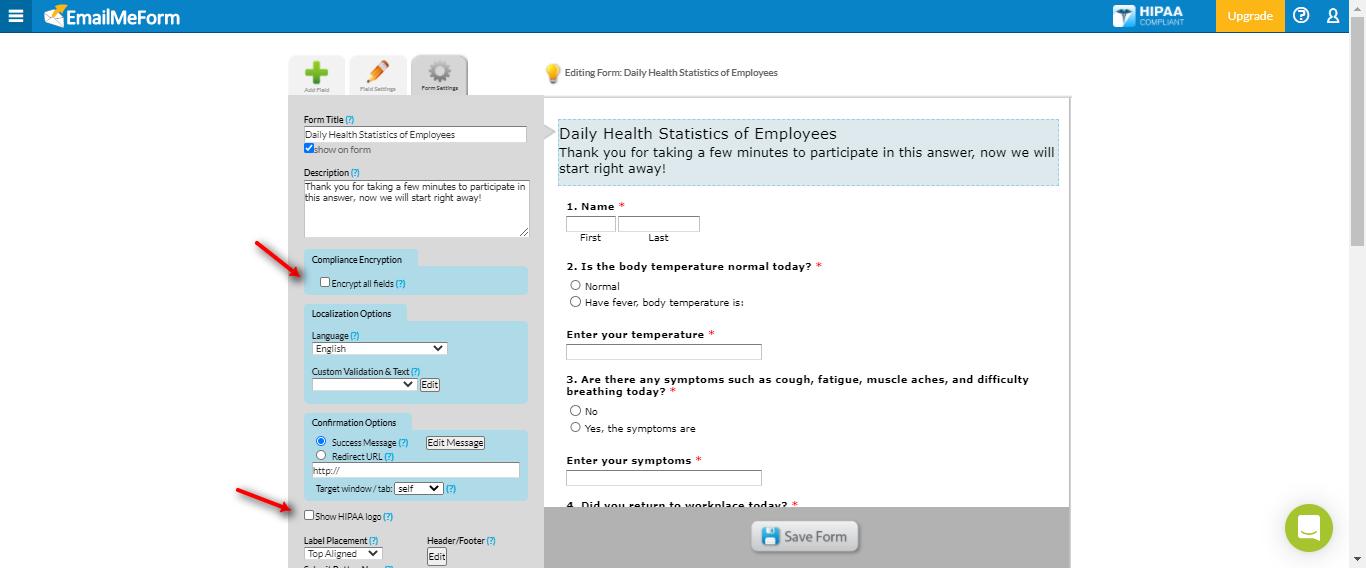 4. Your forms are now HIPAA compliant. Start collecting sensitive patient information right away.