PayPal Checkout and PayPal Standard are two different methods of payment.
Both payment integrations are available to use within your forms.
To know which payment method suits you, please see the following comparison table: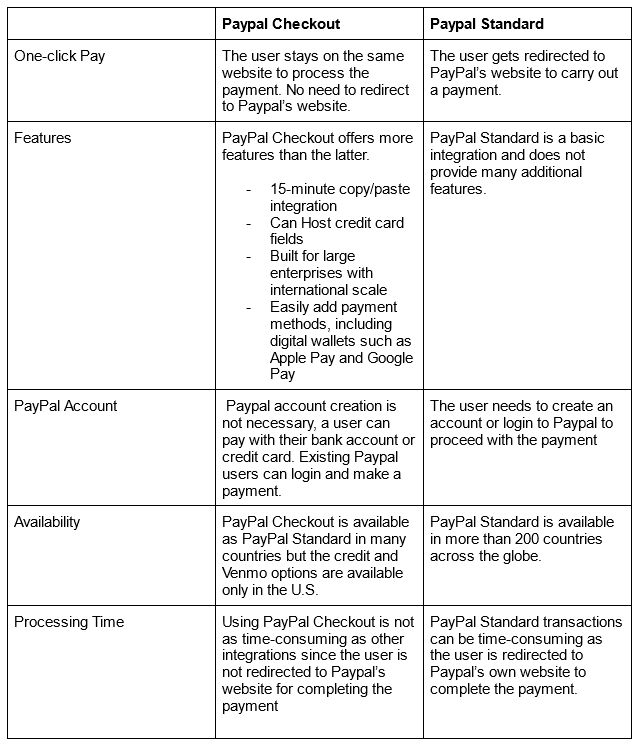 Additional notes:
PayPal Checkout is only available to compliance plan accounts. Form builder users have access to PayPal Checkout as a trial for 5 transactions.
As soon as the payment is initiated by the respondent of the form, you will receive form submission even if the payment somehow fails.